ON TAP TODAY: FOUR EVENTS HIGHLIGHT LIGHT DAY OF ACTION
(2019-09-07)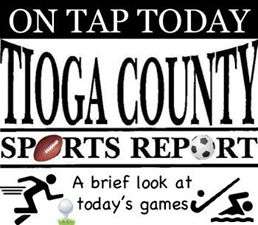 Tioga County Sports Report
TIOGA COUNTY — There are just four events on today's schedule — with one football game and three Owego teams in action.
FOOTBALLWindsor at Newark Valley, 1:30 p.m.:
The Cardinals look to snap a four-game skid in their season opener against a Windsor team which is dropping down to the Class C ranks.
CROSS COUNTRYOwego at Oneonta Invitational, 9 a.m.:
The Section IV Class B champion boys team debuts with half of its top 10 graduated. The sectional runner-up girls team graduated five of its top 10 as well.
FIELD HOCKEYOwego at Moravia, 10 a.m.:
The Indians were impressive in their season opener, but haven't played in eight days.
VOLLEYBALLOwego at Burnt Hills Invitational, 8 a.m.:
The Indians hit the road, heading out near the Schenectady area.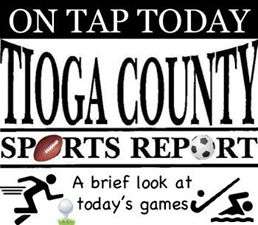 Print Friendly Version