FOLLOWING FOOTBALL: TIOGA COUNTY TEAMS WILL WIN 3 OF 5 SEASON OPENERS
(2019-09-06)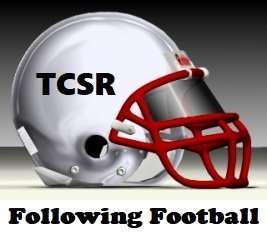 BY TIM TAYLOR
Tioga County Sports Report
TIOGA COUNTY — When I used to cover Tioga football for the
Morning Times
, people would ask me for a prediction on the game. I rarely did predictions like "Tioga will win 42-12." However, I would tell them, "Tioga will win by 30."
So, without further ado, here are my thoughts about Week 1.
FRIDAYWalton (6-3, 4-1 Div. V) at Tioga (9-3, 3-0 Div. VI)
Several people, even a few Tiger faithful, believe Walton is going to be this awesome team that upends Tioga because they only graduated one player off last year's Section IV Class D semifinalist and they hung with the Tigers for a half.
Well, guess what? It was cold, windy and raining during that playoff game and it took Tioga 24 minutes to "warm up" to Mother Nature's wrath before pounding the Warriors, 35-0.
It will be a much closer game this time around, but the only way a Section IV team can beat the Tigers is through the air and Walton does not have a passing game capable of that.
Besides, the Wood, Worthing, Booser, MacWhinnie and whoever else coach Nick Aiello (80 career wins in 9 seasons) wants to put in the backfield won't be denied in its quest for an eighth Class D title in the past nine years.
Prediction:
Tioga by 10.
Owego (6-3, 5-2 Div. II) at Chenango Forks (10-1, 7-0 Div. II)
I want to see one thing here. Forks workhorse Lucas Scott hitting a hole at the line of scrimmage only to be met by Indians' stud Gio Fabi. That's like two freaking rhinos squaring off to determine who is the head of the crash (the term used to describe a group of rhinoceros.
Owego has some talent back, and brought some up from the junior ranks, but vacated several key spots in the lineup. I think the Indians give it a go, but will struggle to contain both Scott and Colgate-bound wide receiver Matt Paske. If CF has found a QB that can throw, he will also have 6-foot-2 TE Ethan Brown as a target.
The Indians have to replace Kobe Bogart, Tyler Phelps, Keon Kitchner, Jason Kithcart, Jy Race — to name a few — and will have a tough test to start the season. They will come ready to play, but will it be enough to unseat the Blue Devils, once again favored to win Section IV Class B.
If everything clicks for Owego, it could pull off what would be a HUGE upset. Unfortunately, it's Week 1 and rarely does everything click in the first game.
Prediction:
Chenango Forks by 15.
SVEC (3-6, 1-3 Div. IV) at Sidney (8-1, 5-0 Div. V)
Sidney was seeded to win Section IV Class D last year, but faltered in the postseason because its passing game was derailed by the foul weather.
The Warriors have had a long list of quality passers, but graduated Ryan Harris (2,500-plus yards, 38 TDs). Stud wide receiver Liam Matthews may not be much of a factor if Sidney can't find a suitable replacement under center.
The Eagles' Matt Byrne may be the QB to watch. He lost two quality pass catchers to graduation, plus senior TE Noah Mack to injury, so let's hope somebody can step up. James Sutherlin needs to have a big night and get plenty of touches on the rock.
Here's SVEC head coach Mike Chaffee's thoughts:
• What fans will see from SVEC — "Fans can expect to see us in multiple offensive sets. We are going to create ways to get our playmakers the ball. We have a lot of athletes and are going to make them cover the whole field. Defensively we are going to be on the attack and force them to play outside of their comfort zone. Sidney is too good of a team for us to sit back and let them pick us apart.
• What fans will see from Sidney — I think we are very similar in ways. Sidney also has a lot of good athletes on the field that are used to making big plays in the open areas. They have some veteran guys that have caught a lot of passes and gained a lot of yards throughout their careers
Note:
The game will be broadcast on WCDO radio (101 FM / 1490 AM).
Prediction:
SVEC by 3.
Waverly (7-3, 3-0 Div. 3) at U-E (2-7, 10-5 Div. 1)
The Wolverines lost several key players from last year's Section IV Class C runner-up and has moved up to Class B for one season. U-E is a Class A team.
Joey Tomasso is a multi-talented athlete and will start at QB for Waverly, but it will be a rough initiation for the eighth-grader. Mark my words, if he stays healthy, Tomasso will be one of the section's premier QBs by the time his high school career ends.
How do you beat U-E with a young team? If it's me, I tell Tomasso to throw as much as possible to Scott Woodring, a towering receiver whom I think now stands 6-8. Throw it high and let the Tigers try to out-leap him.
Prediction:
U-E by 20.
SATURDAY
The Cardinals lost some key players off a team that stumbled late last season. They may be a little bit smaller up front, but look out for Caden Bennett and Company.
The Black Knights are down from Class B, but graduated about 60 percent of a team that was mediocre in Class B last year.
Prediction:
NV by 9.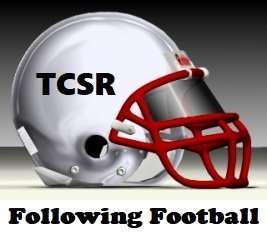 Print Friendly Version