ON TAP TODAY: GRIDDERS STEAL THE SPOTLIGHT
(2019-09-06)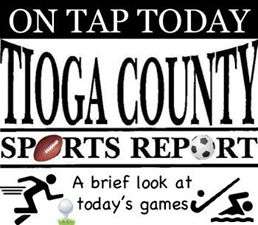 Tioga County Sports Report
TIOGA COUNTY — Four of Tioga County's five football teams open the season tonight with highly anticipated games involving Owego and Tioga.
FOOTBALLOwego at Chenango Forks, 7:30 p.m.:
Opening kickoff has been pushed back 30 minutes, but that shouldn't detract from the intensity in a game that could play a key role in determining the Section IV Class B champion. The Blue Devils are the defending sectional champs.
Walton at Tioga, 7 p.m.:
The Warriors graduated just one player, but haven't defeated the perennially powerful Tigers since 2010. Regardless of the outcome, these are the teams expected to meet for the Section IV Class D title in November.
SVEC at Sidney, 7 p.m.:
They are in different divisions but the same class, so this could be an important game  when playoff spots are awarded in late October.
Waverly at U-E, 7 p.m.:
The Wolverines jumped up to Class B and will jump up again to face the Class A Tigers.
BOYS SOCCER
Elmira (2-0) at Owego (1-1), 7 p.m.:
The Indians are coming off a thrilling win over Johnson City while the Express have won by shutout.
GIRLS SOCCER
Trumansburg at SVEC (1-0), 4:30 p.m.:
It's the season opener for T-burg while the Eagles are coming off a nice win over Tioga.
GIRLS SWIMMING & DIVING
Owego at Johnson City, 5:30 p.m.:
The Indians return five of their six Section IV Class B champions for coach Rosie Slater's debut.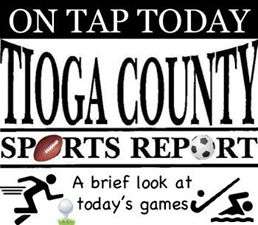 Print Friendly Version