TAYLOR MADE: 10 SCHOLASTIC HIGHLIGHTS FROM 2018-19
(2019-08-17)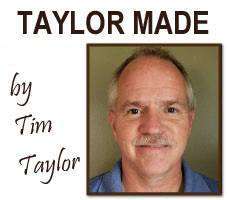 Tioga County produced several successful sports teams and athletes during the 2018-19 school year. Following are a few highlights from the past school year which made their way onto the
Tioga County Sports Report
or
Valley Sports Report
websites. Without further ado, here is my Top 10.
1. Tioga brothers Brady and John Worthing won four Section IV championships apiece during the recent school year. The duo captured titles in Class D football and Class C baseball as well as the top honors in the Division II dual meet and individual tournaments. They would go on to win individual state championships in wrestling to lead the Tigers to the Division II state team title. The state tourney run also included a fourth-place finish from Austin Lamb and a sixth by Stephen Taylor. Lamb and Taylor won three each (neither played baseball)
2. The Owego volleyball team finished the season as the Class B state runner-up, marking its sixth consecutive appearance in the championship match. The Indians have won the title three times.
3. Owego teammates Nate Bowers and Cameron Szabo qualified for the state championships in three sports — cross country, indoor track & field, and outdoor track & field — while Newark Valley's Marissa Silba went to states in cross country and track & field.
4. Waverly's Morgan Adams, Adrianah Clinton, Paige Lewis and Sydney Meyers played on two Section IV championship teams and in two state tournaments. The quartet were members of the Class C volleyball and Class B softball teams, both of which won their first sectional titles.
5. Waverly's Alex Tomasso qualified for her sixth state tournament in girls golf. She would place 18th in her final appearance, the effort earning her all-state stratus. She also received the Sportsmanship Award for the second time in her career.
6. Waverly softball pitcher Wendi Hammond set school records for strikeouts with 259 and no-hitters with four (and was also part of a combined no-hitter). Just as impressive at the plate, she set school marks with 14 home runs and 51 runs scored. She would earn first-team all-state honors for a second straight year.
7. Tioga won the Section IV Class D football championship for the seventh time in eight years.
8. The Owego boys lacrosse team qualified for the state playoffs for the first time in school history, winning its first Section IV championship in the process.
9. The Owego boys basketball team avenged a 17-point loss to Seton Catholic in the STAC championship game, winning its first Section IV title in 13 years, advancing to the state playoffs.
10. Several Tioga County athletes will continue their careers at the collegiate level. A special mention goes out to those who signed letters of intent to compete at the Division I level.
• Wendi Hammond, Waverly, softball, Albany
• Pierce Hendershot, Tioga, baseball, St. Bonaventure
• Summer Pierce, Owego, swimming, Massachusetts Amherst
• Marissa Silba, Newark Valley, cross country / track & field, Canisius
• John Worthing, Tioga, wrestling, Clarion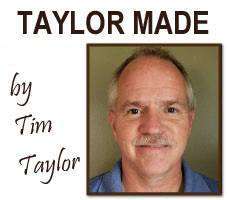 Print Friendly Version