TAYLOR MADE: IF NOTHING ELSE, RANKINGS MAKE FOR INTERESTING CONVERSATION
(2019-08-13)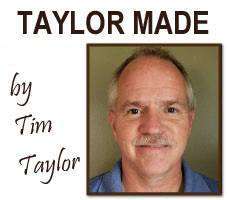 A lot of people will tell you rankings mean nothing, especially coaches and sportswriters. I disagree. Most high school athletes I know are very interested in where their teams are ranked. I know a lot of parents who follow them as well.
Granted, rankings are never perfect, but in most cases they do give us an idea where our teams stack up against the rest of the state. They make great conversation pieces, especially when a team is overlooked or omitted.
Case in point, S-VE boys basketball. As the 2018-19 season moved into the new year the Panthers remained unranked in the New York State Sportswriters Association poll despite being undefeated. I contacted the individual responsible for the rankings and he informed me he was not aware of how well they were doing. That was because area media outlets were not keeping up with S-VE's success — other than the start-up
Tioga County Sports Report
(which very few people outside of Tioga County were aware even existed). When the next poll came out on Jan. 8 the 7-0 Panthers debuted at No. 18.
Another example was 2011, when Edison was ranked in the top 20 while perennial powerhouse Tioga was not even mentioned as the two teams met in Week 2. The Tigers won, 60-7, and it didn't take long for most of the Tioga fans (and even a few sportswriters) to denounce the NYSSWA rankings as a joke. However, most of those same fans would hit the like button when I posted Tioga's rank on
Facebook
each week.
As I've already mentioned, the rankings aren't perfect, however, I'll bet most of you reading this editorial are interested where the Tioga County teams finished this past school years. So, without further fanfare, here they are.
FALL SEASON
Football:
Four of the five county teams were ranked at season's end — Tioga, 4th in Class D; Waverly, 17th in Class C; Owego, 25th in Class B; Newark Valley, Class C honorable mention. Tioga won its seventh Section IV Class D championship in eight years and Waverly was the Section IV Class runner-up to state champion Susquehanna Valley.
Boys Cross Country:
Owego ended the season ranked 12th after winning its second straight Section IV Class B title.
Girls Cross Country:
Waverly and Newark Valley finished No. 10 and No. 11, respectively, in Class C.
Girls Soccer:
Waverly was ranked 11th in Class B and Newark Valley earned a Class C honorable mention.
Volleyball:
The NYSSWA does not rank volleyball, but if it had, Candor, Owego, Tioga and Waverly would most likely have boasted state-ranked teams. Owego played in the Class B state championship match for the sixth straight year, capturing its third second-place finish. The Wolverines won the Section IV Class B title, while Candor had an undefeated season before falling to the Tigers in the Section IV Class C tournament.
WINTER SEASON
Boys Basketball:
Owego went to the state tournament and ended up being ranked 24th in Class B. S-VE earned an honorable mention in Class C.
Girls Basketball:
In Class B, Owego finished with a No. 18 ranking and Waverly received an honorable mention. Newark Valley grabbed an honorable mention in Class C.
Wrestling:
Tioga finished the season No. 3 in the state Division II dual meet poll. The Tigers also went on to win the D-2 tournament state title.
SPRING SEASON
Baseball:
Tioga was ranked No. 7 in Class C and qualified for the state tournament.
Boys Lacrosse:
Owego, which earned its first-ever trip to the state playoffs, received an honorable mention in Class B.
Softball:
Waverly went to the state playoffs and finished the season ranked fourth in Class B.
OTHERS
Along with volleyball, the NYSSWA does not rank boys and girls bowling, boys and girls golf, boys and girls tennis, boys and girls track and field (indoor and outdoor), boys and girls swimming or field hockey. However, Tioga County qualified more than 40 athletes for state championships in these sports.
On the gridiron
Sept. 6-7 brings opening weekend of the 2019 football season and there are a couple big match-ups to kick things off. Section IV Class D kingpin Tioga will host Walton Friday night and the Warriors are being tabbed by some to be the team to beat this fall. In Class B, Owego visits Section IV Class B champ Chenango Forks Friday evening.
Games pitting Tioga County teams against one another include Newark Valley at Tioga in Week 2 and the Cardinals hosting SVEC in Week 5; Owego at Waverly in Week 5.
Unfortunately, two games we will not see this year involve Tioga — against SVEC and Waverly. I believe the Eagles might have had a legitimate shot at knocking off the Tigers this season, and the Waverly-Tioga clashes are usually thrillers.
BCANY hoops
The BCANY Summer Hoops Festival was held recently and I had mentioned Owego's Kaci Donovan and Waverly's Scott Woodring competed. I was informed there were a few other participants from Tioga County.
Waverly's Sidney Tomasso and Newark Valley's Mackenna Nechwedowich were on the Southern Tier girls team and Owego's Evan Hamed was on the Southern Tier boys team. In addition, Owego girls head coach Luke McEvoy was a co-coach.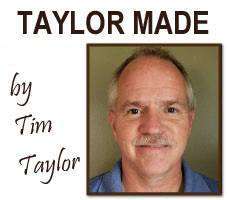 Print Friendly Version