TAYLOR MADE: YOUTH SPORTS ARE THRIVING IN TIOGA COUNTY
(2019-07-12)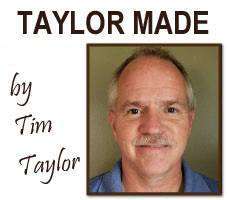 Tioga County youth baseball teams are currently enjoying some success at the annual Owego Little League 10U and 12U tournaments.
Candor, Nichols-Tioga and two Owego teams are competing in the 10U tourney while another Nichols-Tioga squad and two more Owego teams are playing in the 12U event.
In addition to the seven local teams, the tournaments also include 25 teams from the Triple Cities area as well as four from the Finger Lakes region. When pool play concluded last week, Tioga County teams had earned the No. 1 seeds for bracket play in five of the six divisions.
So far, I've managed to make it to something like 22 of 25 games involving our county teams, so I think it's fair to say that I have a pretty good idea of what these teams and players are capable of. I'm not claiming to be an expert on baseball, but I can tell you that the future of the sport in our area is very promising.
It's not just baseball, but Tioga County athletes excel in several other youth sports as well. Most of that youth success has transferred to the high school level. The feeder programs are directly responsible for the majority of the accomplishments. The rest is attributable to the support which comes from family, friends and the community.
Just look at the county's state-qualifying teams this year — the Owego boys cross country team, Tioga football, Owego volleyball, Waverly volleyball, Owego boys basketball, Tioga baseball, Waverly girls golf, Owego boys lacrosse, Waverly softball — quite impressive.
Then you throw in the numerous athletes (35-40) who advanced to state-level competition as individual athletes. Several of them competed in boys and girls swimming, boys and girls cross country, wrestling, bowling, boys indoor track and field, boys and girls outdoor track and field, and boys golf.
Calling all coaches

Unfortunately, during the school year, I cover more than 65 varsity teams as a one-man staff. The hours required for that effort prevent me from covering JV, modified, junior high and youth sports.
However, that does not mean they can't receive some publicity on the site and that's where the coaches come in. Coaches can submit game results for all levels. While they may not get same-day coverage on the site, I will make every effort to publish them in a timely manner.
Seeking shutterbugs
I'm always looking for photo submissions to publish on the site, so if you think you've got what it takes, contact me and we can talk about what I'm looking for.
I will forewarn you that I rarely use cell phone photos, because I'm looking for action shots and in my experience they rarely format well into photos for publication. I do accept team photos and most cell phones are OK for those.
The next year
As soon as the Owego baseball tournament concludes I will be stepping up the effort to sell advertising so that we may keep the website operating for the next year.
As a free website, we rely almost exclusively on advertising to continue day-to-day operations.
So, if you own a business or know of a business which may be interested in supporting sports in your community, please contact me.
——————
Contact info:
Phone/Text — 570-867-2767. Email — timtaylor@tiogacountysportsreport.com or timtaylor2661@gmail.com.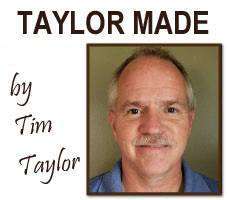 Print Friendly Version