YOUTH BASEBALL: OWEGO-GREGORY DROPS 8-7 HEARTBREAKER AT 10C TOURNAMENT
(2019-06-23)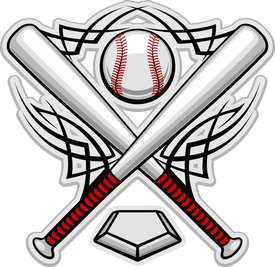 Tioga County Sport Report
ENDICOTT — Chenango Valley scored five runs in the fourth inning and held off Owego-Gregory for an 8-7 win in the Maine-Endwell 10C tournament here Saturday.
The rally put CV ahead, 8-6, and Owego was only able to push one more run across. It came in the fifth after Hayden Blenco delivered a lead-off double, moved to second on a walk to Benjamin Mikels, advanced to third on a wild pitch and scored on an error by the catcher.
With two down in the sixth, Sam Buchsbaum smacked a two-out double, but was thrown out trying stretch it into a triple.
Owego started the game strong with a five-run first inning. Buchsbaum's two-run home run and Elijah Wheeler's run-scoring double highlighted the inning. Jeremiah Wheeler and Ryan Diedrich had hits in the inning and Camden Thole worked a walk.
The team's other run came in the third following consecutive singles by Elijah Wheeler, Sam Buchsbaum and Dylan Gregory.
Buchsbaum led Owego at the plate, going 3-for-3 with a run and two RBI. Elijah and Jeremiah Wheeler both went 2-for-3. Elijah Wheeler scored twice and drove in a run and Jeremiah Wheeler added a run. Gregory was 1-for-1 with a run and RBI, Diedrich went 1-for-2 with an RBI, and Blenco was 1-for-2 with a run. Thole scored one run.
Thursday
Windsor 11, Owego 8
Windsor broke an 8-8 deadlock with a trio of runs in the bottom of the fourth.
Jeremiah Wheeler went 2-for-2 at the dish with two runs and two RBI. Mikels contributed a run and RBI. Buchsbaum, Diedrich, Beckett Tirinato, Blenco and Brenden Whigham scored one run apiece while Rocco Canfield and Thole added one RBI each. Gregory chipped in with a base hit.
June 15
U-E 20, Owego 9 (5 innings)
Endicott rode an 8-run third and seven-run fifth to victory, offsetting 4-0 start Owego after one inning of play.
Elijah Wheeler was 2-for-2 with two RBI, and Buchsbaum went 2-for-2 with a double and a run. Jeremiah Wheeler was 1-for-2 with a run and two RBIs; Diedrich went 1-for-1 with a run; Thole went 1-for-2 with a run; Gregory was 1-for-3 with a run and RBI; Cayden Smith, Whigham, Blenco and Nolan Card all scored a run, and Rocco added an RBI.
Owego gets another crack at U-E today at Struble Field at 10 a.m.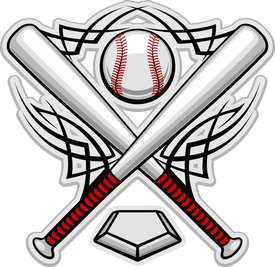 Print Friendly Version