AMERICAN LEGION BASEBALL: TIOGA COUNTY WINS SEASON OPENER
(2019-06-04)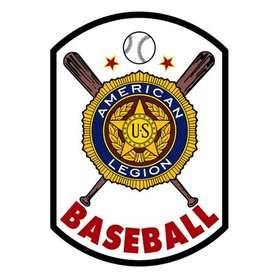 Tioga County Sports Report
ENDICOTT — Owego-Tioga County American Legion won its season opener Monday, defeating Endicott Post 82, 8-2.
Leading, 2-1, Tioga County created some space in the fifth inning with a three-run rally. Jason Kithcart (Owego) and Brayden Ferris (Candor) walked, and Mitch Taylor (Tioga) followed with an RBI single to score Kithcart. Ferris would score, Ryan Johnson (Owego) and Jack Symons (Owego) would walk, Taylor would score and O-TC would have a 5-1 advantage.
In the bottom of the sixth, Endicott's Ray Lipinski singled and scored on an error off the bat of Jake Moody.
With his team up, 5-2, Nick Prokop (Owego) ignited a three-run seventh with a lead-off single. Nate Bennett (Owego) was hit by a pitch to follow and Kithcart walked to load the bases. With one away, Ferris drew an RBI walk and Taylor drove in a run on an error to push the lead to 7-2. The final tally came when Kithcart scored on a two-out passed ball.
An error, fielder's choice, single, hit batter and another error gave Post 82 an opportunity to attempt a comeback, but Tioga County threw a runner out at the plate to end the game.
O-TC picked up its initial run in the top of the first when Dylan Simpson (Owego) walked and scored off an error by the first baseman.
Tioga County extended the lead to 2-0 in the third after Johnson singled and scored on Taylor's base hit.
Endicott closed the gap to 2-1 in the fourth on a Dominic Gucci single and Jay Mollo double.
Tioga County outhit Post 82, 8-7, with Taylor setting the pace. He went 3-for-5 and drove in three runs while scoring once. Prokop went 2-for-4 with a run, Johnson had a hit and a run, Kyle LaBarge (Newfield) had a hit and an RBI, and Symons had a hit, Ferris added run and RBI, and Bennett had a run.
Donny Baron (Owego) started on the mound and went 3 1/2 innings for O-TC, giving up two hits, a walk and no runs while striking out two. Johnson threw 1 2/3, allowing one run on two hits with three strikeouts and a walk, and Karson Tofte (Owego) went the final three innings, giving up one run and three hits with one strikeout.
——————
2019 Owego-Tioga County Legion Schedule
Saturday, June 8 at Chenango County at Norwich HS, 1 p.m.
Tuesday, June 11 vs. Johnson City Post 758 at Owego Free Academy, 6 p.m.
Thursday, June 13 vs. M-E Post 1700 at Owego Free Academy, 6 p.m.
Tuesday, June 18 at Hillcrest Post 1194, 6 p.m.
Wednesday, June 19 vs. Harpursville Post 1596 at Owego Free Academy, 6 p.m.
Tuesday, June 25 vs. Binghamton Post 1645 at Owego Free Academy, 6 p.m.
Thursday, June 27 at Homer Post 465, 6 p.m.
Monday, July 1 vs. Vestal Post 89 at Owego Free Academy, 6 p.m.
Friday, July 5 vs. Sherburne Post 876 at Owego Free Academy, 6 p.m.
Monday, July 8 vs. Oneonta Post 259 at Owego Free Academy, 6 p.m.
Wednesday, July 10 vs. Binghamton Post 80 at Owego Free Academy, 6 p.m.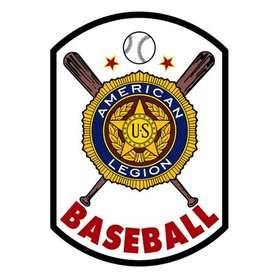 Print Friendly Version