ON TAP TODAY: TRACK & FIELD STEPS TO THE FOREFRONT
(2019-05-29)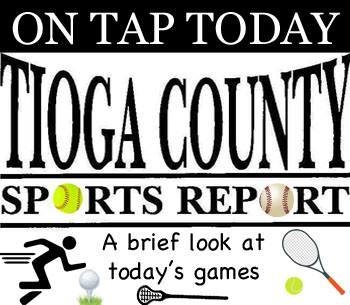 Tioga County Sports Report
TIOGA COUNTY — Track & field steps to the forefront as the first day of the Section IV state qualifier begins.
TRACK & FIELD
State Qualifier at U-E, 5 p.m.:
All six Tioga County Schools have qualified athletes for an opportunity to earn spots on the state team.
Overall favorites include Owego's Cameron Szabo in the 800, Candor's Lance Jensen in the 400 hurdles, and Waverly's Isaac Chandler in the 100 hurdles and pole vault.
SOFTBALL
Class C Quarterfinals
Newark Valley (11-6) at Greene (13-3), 4:30 p.m.:
Rain washed out the game Tuesday. Sixth-seeded NV beat Union Springs in the first round, 10-6, while the No. 3 Trojans escaped with an 11-10 win over Unatego.
BASEBALL
Class B Semifinals
Waverly (15-6) at Susquehanna Valley (14-1), 4:30 p.m.:
The No. 5 Wolverines held off Owego in the quarterfinals, 8-6, while the top-seeded Sabers blanked OM / WG, 4-0.
Class C Semifinals
Edison (13-4) at Tioga (15-4), 4:30 p.m.:
Section IV's funky seeding system, which does not take head-to-head results into account, has benefitted the second-seeded Tigers with home field advantage over No. 3 Edison. The Spartans swept the season series, winning 4-1 and 10-2.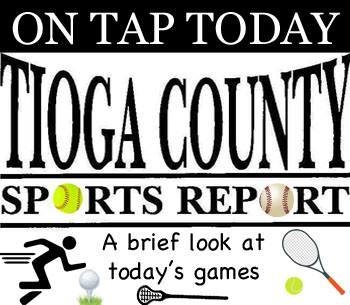 Print Friendly Version