IAC TRACK & FIELD: NEWARK VALLEY TEAMS WIN 4 EVENTS AT PARKHURST INVITATIONAL
(2019-05-12)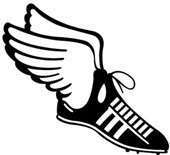 Tioga County Sports Report
ENDICOTT — Newark Valley swept the steeplechase competitions, and added victories in the girls 4x400 relay and boys triple jump at the Parkhurst Invitational here Saturday.
Marissa Silba defeated teammate Sophie Stewart by just under 10 seconds to take the 2,000 steeplechase title. She recorded a time of 7:50.5 and Stewart crossed the finish line in 7:59.86.
NV's Jonny Sherwood won the boys 3,000 steeplechase in 10:20.67.
The Cardinals' 4x400 relay team of Maris Aylesworth, Stewart, Leah Williams and Madison Sherwood posted a first-place time of 4:18.16.
Micah Williams had NV's other win, leaping 41-6 in the triple jump.
In the girls meet, Silba finished third in the 400 hurdles with a time of 1:14.94.
Sherwood took third in the pole vault, clearing 8-6.
Leah Williams was fourth in the triple jump with leap of 33-10 3/4.
Aylesworth placed fourth in the long jump at 15-6 3/4.
In the boys meet, NV also had a pair of second-place showings.
Lucas Frank heaved the shot put 43-5 and Derrick Kalpokas cleared 10-6 in the pole vault.
Micah Williams took third in the long jump with a leap of 20-1 1/4/
Landon Spoonhower finished fifth in the pole vault with a height of 9-6.
Raidyn Ford finished sixth in the 200 in 24.41 seconds.
Connor Yetter placed sixth in the 3200 with a time of 11:09.8.
The girls took third out of 15 scoring teams with 46 points. Ithaca won with 107.5, beating out Vestal's 98.
The boys placed fifth out of 16 scoring teams with 46 points as well. Ithaca was first with 140, followed by U-E with 116.
Newark Valley competes in the IAC championships Thursday and Friday at Trumansburg.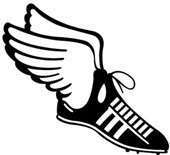 Print Friendly Version