STAC TRACK & FIELD: OWEGO BOYS WIN 2 DISTANCE EVENTS AT PARKHURST INVITATIONAL
(2019-05-12)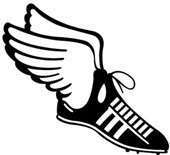 Tioga County Sports Report
ENDICOTT — Owego captured a pair of distance victories to lead the Indians' boys team to a third-place showing at the Parkhurst Invitational here Saturday.
Gavin Watkins posted a time of 10:23.49 in the 3200, leaving the runner-up more than 12 seconds in his wake.
Owego won the 4x800 relay as well as Nate Bowers, Lewis Race, Derek Sarrge and Cameron Szabo. They clocked 8:10.1, beating the second-place quartet by nearly 34 seconds.
The Indians' 4x400 relay of Sarrge, Szabo, Eaan Hackett and Race placed second with a time of 3:39.21.
Colby Selover placed second in the discus with a throw of 141-05 and fifth in the shot put with a heave of 41-2 1/2.
Gus Cantella was the runner-up in the 100, posting a time of 11.33 seconds.
In the steeplechase, Joel Choynowski took fourth in 11:06.93 and Justin Hunsinger was fifth with an 11:39.02.
Hackett placed fifth in the 800 at 2:06.94.
Qwinten Adams took sixth in the discus with a toss of 117-08.
In the girls meet, Katie Shoen was the top Owego finisher, placing second with a time of 2:31.48.
Brittany Sanguinito finished third in the 3,000, clocking 11:58.
Danielle Knapp took fourth in the steeplechase in 9:20.15 and Laura Robertson was sixth with a 9:45.06.
Jenna Hunsinger placed sixth in the 1500 in 5:31.09.
Chelsea Corey was sixth in the 3,000 with a time of 13:33.38.
Alex Senko took sixth in the 400 hurdles at 1:16.3.
The 4x400 relay team of Ashleigh Gault, Naydia Birch, Senko and Shoen finished sixth with a time of 4:48.76. Owego competes in the STAC championships Thursday at Johnson City.
The boys placed third out o 16 scoring teams in the overall challenge with 55 points. Ithaca was first with 140, followed by U-E with 116.

The girls took 10th out of 15 scoring teams with 23 points. Ithaca won with 107.5, beating out Vestal's 98.
Owego competes in the STAC championships Thursday at Johnson City.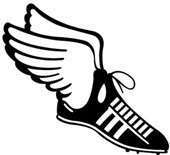 Print Friendly Version