ON TAP TODAY: SECTION IV TENNIS TOURNEY, IAC SOFTBALL GAME TAKE CENTER STAGE
(2019-05-09)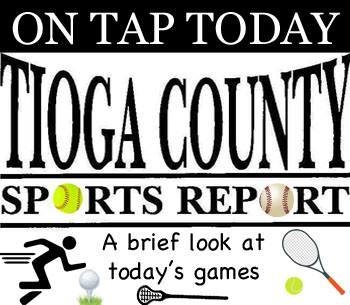 Tioga County Sports Report
TIOGA COUNTY — The Section IV Class C-D West tennis tournament and an IAC Division 1 softball game are today's big draws.

TENNIS
Section IV Class C-D West tournament (Newark Valley), 9 a.m.:
The Cardinals host the 10-team extravaganza, which also includes another Tioga County team, Waverly.
SOFTBALL
Marathon (12-2 Div. 1) at Candor (13-12, 12-2 Div. 1), 4:30 p.m.:
Both teams come into the game knowing the winner claims the division title. The Indians are riding a 10-game win streak, their last loss coming against the Olympians a month ago. Marathon has won six straight.
S-VE (8-7, 4-6 Div. 2) at Trumansburg (3-8 Div. 2), 4:30 p.m.:
The Panthers are have won two in a row, scoring 14 runs in each win. T-burg is coming off a 19-3 loss to Notre Dame.

BASEBALL
Marathon (8-5, 7-1 Div. 1) at Candor (1-8, 1-5 Div. 1), 4:30 p.m.:
The Olympians can lock up the Division 1 championship, however, their only divisional setback as come against the Indians.
BOYS LACROSSE
U-E at Owego, 7 p.m.:
The Indians declawed the Tigers the last time the two teams met.

TRACK & FIELD
Owego at M-E, 4:30 p.m.:
The Indians were hoping to honor their seniors on the new track, but the surface is not ready. Owego will hold a senior recognition ceremony at M-E at 4 p.m.

BOYS GOLF
SVEC at Notre Dame, 3:30 p.m.:
The Eagles have a full squad, but ND has struggle dot put a full line-up together.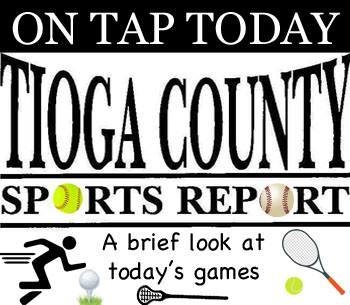 Print Friendly Version