IAC SOFTBALL: CANDOR TAKES DIAMOND GEM OVER NEWARK VALLEY
(2019-05-08)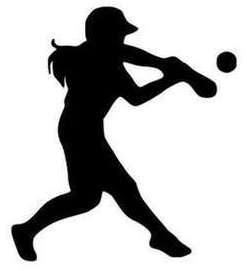 Tioga County Sports Report
CANDOR — It was a classic defensive duel — just seven combined hits — as Candor nipped Newark Valley, 4-2, in IAC non-division action here Wednesday.
However, it was a home run that proved to be the key when Candor catcher Addie Aman belted a solo shot over the left-center field fence to give the Indians the lead for good.
NV did its damage early, scoring both of its runs in the top of the first inning. Cardinal slap hitter April Simmons reached on an error and stole second. Marissa Berghorn and Cassidy Hoffmier followed with back-to-back singles.
Simmons and Berghorn would score, but the Indians would avoid further damage. They would get Hoffmier out while Emma Graves, who reached on an error, and Sarah Mertson, who bunted on, would be stranded on the bases.
Ari Sage would reach on an error to start the second, but get stranded at second after being sacrificed over by Bri Beebe.
Anna Greeno would retire the next 13 batters in succession before Graves reached on an error with two gone in the sixth. She would get thrown out attempting to steal second.
Merton singled to lead off the seventh, but she too would be stranded at second.
Meanwhile, the Indians managed just one base-runner in their first seven trips to the plate — and they wouldn't get their first hit until Jennah Kareem came through with an RBI single with two down in the third.
That brought in Candor's first run, scored by Emily Henry after she reached on an error and advanced when Jen Hopkins was hit by a pitch.
The Indians tied the game in the fourth when Asia Curkendall reached on a bunt single, stole second and eventually scored.
Aman's homer came with one away in the fifth, then Searra Allen added an insurance run in the sixth. She scored on a wild pitch after reaching base on an error.
Curkendall finished the day 1-for-2 with a run and stolen base, Aman was 1-for-3 with a run and RBI, Kareem was 1-for-2 with an RBI, and Henry and Allen scored a run apiece.
Mertson went 2-for-3, Berghorn and Hoffmier each went 1-for-3. Berghorn had a run and RBI, and Simmons had a stolen base and a run.
Sage allowed three hits and a walk, and struck out two.
Greeno gave up four hits and no walks, and struck out three.
Candor hosts Marathon today to decide the IAC Division 1 champion. Both teams are 12-2 and have split two previous meetings.
NV hosts Tioga Friday.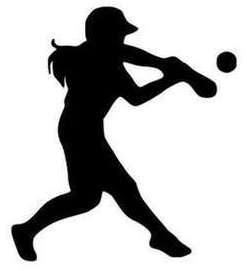 Print Friendly Version