TAYLOR MADE: TIOGA COUNTY WRESTLERS HEAT UP WINTER
(2019-03-05)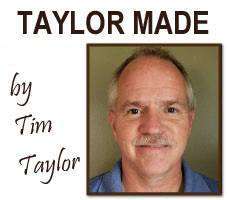 I will be writing about other winter sports next week, but I have to give Tioga County high school wrestling a special nod.
I can't deny that I may be a little biased about the sport and I would have a hard time denying it. However, I just celebrated my 45th season hanging around the mats - having been involved with the sport in the past as a competitor, announcer, scorekeeper, official, coach and journalist / photographer (in six different states). I guess it doesn't take a rocket scientist to see where my passion lies.
It's been the most successful season for Tioga County grapplers that I can recall. We sent eight competitors to the Division II state championships with five of them reaching the podium and all but one enjoying the taste of victory.
Brothers Brady and John Worthing won state titles for Tioga at 132 and 138 pounds, respectively, combining to knock off three higher seeds in the process.
In fact, Brady's upset of Maple Hill's Trent Svingala in the semifinals, ending his 128-match win streak, had the arena buzzing with the possibility of a Most Outstanding Wrestler award. He was the runner-up to a 3-time state champ for that honor.
John will represent the county as a member of the New York all-star team at the Pittsburgh Wrestling Classic March 15.
Also reaching the podium was Newark Valley's Trentyn Rupert. He would finish second at 285 with his three losses this season coming to state champs.
Tioga added two more place-winners in Austin Lamb (145) and Stephen Taylor (285), both of whom placed fourth, adding four two-time state placers to the five already in the Tigers' record books.
Owego's Cam Bundy (170) went 2-2, missing the podium by one win, and SVEC's Mark Mullen (182) went 1-2. The Eagles' Dell Davis (195) went 0-2, but the fact he was there competing as a second-year wrestler was an impressive feat and an inspiration to others.
Tioga would go on to win the team title while Section IV was the runner-up in the sectional challenge. There were 24 wrestlers representing Section IV and Tioga County's Elite 8 accounted for 104 of the section's 209 points and posted a combined 20-11 record.
That's not all. SVEC and Tioga went undefeated in IAC Division I dual meets, although they never got to meet to decide the champion due to bad weather. Tioga went on to win the Section IV Division II dual meet title. Waverly would win the 11-team IAC tournament (the Tigers were absent) with Newark Valley and SVEC tying for second. Owego captured the STAC Metro title.
John Worthing and Lamb both surpassed 200 career victories this season, Rupert eclipsed 150, Mullen hit 135, Brady Worthing made it to 125 and Taylor passed 100. Bundy should get to 100 early next season. In addition, Owego's Andrew Laubach, SVEC's Parker Sexton and Tioga's David MacWhinnie each climbed over 100 wins.
Of course, there is scary then hitting the Section IV wrestling mats. Participation numbers are dropping across the section.
In the Midstate Athletic Conference, Sidney is the only school that still has its own varsity program. Eleven other schools have merged to create five programs.
In the IAC, there are still 12 varsity programs, but this past season four of those programs filled less than two-thirds of the weights (Southern Cayuga competed with one wrestler). Recent years have seen Candor and S-VE merge, as well Odessa-Montour and Watkins Glen. Union Springs also merged, joining Port Byron in Section V. Lansing and Trumansburg, which had competitive programs in my day as a wrestler, and Newfield no longer field teams.
Although wrestling participation numbers increased nationwide during the 2017-18 season, participation from 2009-10 through 2017-18 has dropped by more than 10 percent.
Tioga County may not enjoy the kind of success it did this season every year, but if our five programs can remain competitive and keep their feeder programs solid, wrestling fans across the county should enjoy many more years of excitement and success.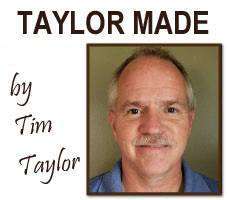 Print Friendly Version