ON TAP TODAY: SEVEN EVENTS FILL BUSIER-THAN-USUAL MONDAY SLATE
(2019-02-04)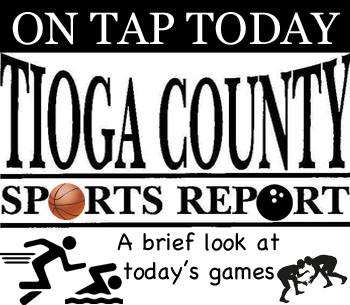 Tioga County Sports Report
TIOGA COUNTY - Seven events highlight a busier-than-usual Monday as some teams look to make up weather-postponed activities.
BOYS BASKETBALL
Newfield (10-7, 9-2) at Candor (9-9, 5-6), 5:30 p.m. JV start:
The Trojans share the IAC South Small School lead with S-VE, but are coming off a 70-64 loss to Notre Dame. The Indians downed Odessa-Montour, 52-44, last time out.
Owego (14-2) at Vestal (3-13), 5:30 p.m. JV start:
The Indians pulled out a 60-55 thriller over M-E Friday while Vestal fell to Johnson City, 75-67.
GIRLS BASKETBALL
Owego (16-0) at U-E, 5:30 p.m. JV start:
Fifth-ranked Owego is looking to remain unbeaten.
BOYS & GIRLS BOWLING
Owego at STAC chamionships at Vestal (Midway Lanes), 3 p.m.: The Indians may not be challenging for a team title, but could have a couple of high finishers individually. Qwinten Adams leads the Owego effort.

Union Springs / Port Byron at Newark Valley, 4 p.m.:
The Wolves finished second at then IAC championships Saturday, edging third-place NV by 14 pins.
Candor at Odessa-Montour, 4 p.m.:
Both teams are coming off the IAC tournament.

BOYS SWIMMING
Ithaca at Owego, 4 p.m.:
The Indians host two-time defending Section IV Class A champions in their regular season finale.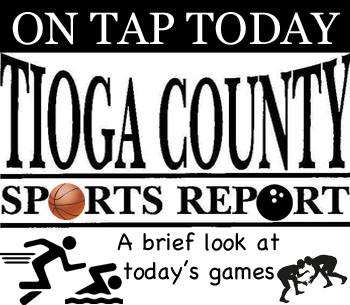 Print Friendly Version