ON TAP TODAY: BASKETBALL, BOWLING HEADLINE THE SCHEDULE
(2019-01-08)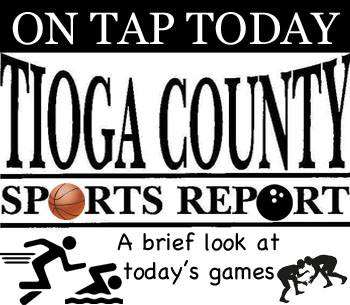 Tioga County Sports Report
TIOGA COUNTY - Basketball rules the day with six IAC crossover games on the schedule. There are also three bowling matches on the calendar.
BOWLING
Candor at Edison, 3:30 p.m.:
The Candor girls team (29-11) leads the IAC Small School division by two points over Odessa-Montour (27-13), which is coming off a win over Newark Valley. Edison is 3-37. The Candor boys are 6-34 and the Spartans are 15-25.

Notre Dame at Newark Valley, 4 p.m.:
The Cardinal (25-15) boys recently defeated O-M, 3-1, and are looking to keep to going against the 19-17 Crusaders. The ND girls are 18 1/2-17 1/2 while NV is 7-33.

Owego at Binghamton, 3:40 p.m.:
Qwinten Adams and Gabe Avery lead the Indian boys against the Patriots, headed up by Tyler NcNeil and Austin Murray.
BOYS BASKETBALL
Dryden (4-5) at Newark Valley (3-8), 5:30 p.m. JV start:
The Cardinals (3-8) have had a couple of big games from Kyle Coffin recently and will look for the senior guard and his teammates to play big against the Purple Lions.

Moravia (8-2) at Candor (6-6), 5:30 p.m. JV start:
The Indians look to get back on track against the Blue Devils, a perennial IAC and Class C power.

Union Springs (5-4) at S-VE (8-0), 6 p.m. JV start:
The Panthers are coming off a big win over Waverly and look to keep their streak alive.
GIRLS BASKETBALL
Candor (3-6) at Moravia, 5:30 p.m. JV start:
The Indians are coming off a hard-fought setback against state-ranked Watkins Glen. Moravia is the defending IAC Small School champ.
Newark Valley (9-2) at Dryden (3-8), 5:30 p.m. JV start:
Mackenna Nechwedowich and Allie Wandell recorded double-doubles in a win over Marathon last week. The Purple Lions dropped a close one to Groton.
S-VE (2-7) at Union Springs, 5 p.m. JV start:
The Panthers' last outing was a loss to undefeated Waverly. The Wolves defeated Port Byron, 53-42.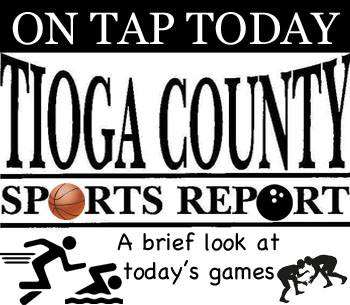 Print Friendly Version