TAYLOR MADE: REMAINDER OF WINTER SEASON WILL BE EXCITNG (2019-01-02)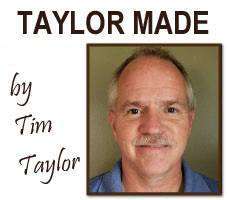 In my last editorial, I talked about taking the first step back in May to make Tioga County Sports Report a reality. What I failed to mention is this site may never have gotten off the ground had Tim Birney, owner of Tioga County Sports Report and Valley Sports Report, not decided to take a gamble and give it a go.





Had I turned him down, I'm sure he would have found someone else to handle the job, but might have been hard-pressed to find someone whose youth was spent growing up in and competing in sports in Toga County.




I played in one of my first youth baseball all-star games in Owego and competed in my first organized football game at the Owego Boys Club, both in 1973. I participated in my first high school wrestling tournament at Newark Valley in 1975. I wrestled a few matches at Candor and S-VE, and even made a few trips there to cheer on schoolmates in football and basketball games, and even attended a few Owego basketball games with my stepbrother in the early '80s.





Needless to say, I'm very familiar with the Tioga County surroundings and can honestly say that I'm enjoying being back in the area. Several of the names ring a very familiar bell as well. They were probably grandchildren (or maybe children) of athletes I knew years ago.





Before I go any deeper into the stone age of my era, let's forward with what's in store for us in early 2019.



Several Tioga County teams enjoyed successful fall seasons, but now we are well into the winter season, which is nearing its midway point. If the second half is even half as exciting as the first half has been, followers of several Tioga County teams and or athletes will have plenty to cheer about when the postseason rolls around. Take  alook.

WRESTLING


On paper, Tioga is the best team in Section IV Division II — and should win the championship for the third straight year. The Tigers have three top-ranked D-2 wrestlers in Brady Worthing (132 pounds), John Worthing (138) and Austin Lamb (145), however, Tioga will need more points than that trio can provide (somewhere between 195 and 210) to secure the title this time around.




To pick up those extra points, the Tigers will turn to their consolation bracket wrestlers for help. Guys like Gianni Silvestri (99), Caden Bellis (99), Mason Welch (113), David MacWhinnie (126), Zac Warner (160) and Stephen Taylor (285) will play just as big a role in Tioga's trifecta pursuit as the three studs will.




Some of the other local kids looking to move on to the state torunament include Newark Valley's Trentyn Rupert, Tioga County's best bet for a state champ (in my opinion) — along with Owego's Cam Bundy (170), SVEC's Mark Mullen (182) and Waverly's Ethan Stotler (145).





Team-wise, Owego and SVEC could battle for a top-five finish at sectionals, but they will have Tioga, Norwich, BGAH, Walton / Delhi and Windsor to contend with.



BASKETBALL
Hoop fans in Owego are the recipients of twice the excitement as the boys and girl basketball teams are off to a combined 17-1 start. The lady Indians are 9-0 and were ranked 13th in the most recent New York State Sportswriters Association Class B poll, which was released when Owego was 5-0. The boys are 8-1 and tagged at No. 21 in Class B in the Jan. 1 rankings (take away the New York City and Christian schools and they would be No. 12).

Other teams off to strong starts are the Newark Valley (8-2) and Waverly girls (8-0), and the Spencer-Van Etten boys (7-0). All three of these teams have been snubbed in the polls by the sportswriters association, but if they keep playing up to their potential, I expect them to join the rankings soon. Then you have the Waverly boys, who have earned an honorable mention. And don't turn your back on the Tioga boys, who recently beat Waverly?

Of course, the rankings really don't carry much weight. They aren't used to seed teams for the postseason and you usually don't play better just because you've been ranked. However, the polls do make great conversation pieces.

INDOOR TRACK & FIELD


Owego and Waverly have some very talented athletes. The Indians' Miki Worzel has already broken the girls school shot put record twice and Waverly's Isaac Chandler has set a new school mark in the boys pole vault.



BOYS SWIMMING


Owego's Brandon Lavo is ranked in the top 10 in three individual events in Class B. The Indians' 200- and 400-freestyle relays are also in the top 10.




Waverly's Mike Atanasoff has set state qualifying time in the 50 and 100 freestyle. Other Wolverines posting top-10 time sin Class C are Collin Keefer, Max VanDyke, Kayden Wheeler, Ryan Bennett, Gage Streeter, Jerrell Sackett, Trenton Wright and Oscar Williams, as well as the 200 medley, 200 free and 400 free relays.





BOWLING
In the IAC Small School division, the Tioga boys lead the way at 30-2 and the Candor girls are in first with a 26-10 record. The Waverly girls (31 1/2-4 1/2) and boys (24-12) are both in second place in the Large School ranks.

Individually, Waverly's Zach Vanderpool heads the boys contingent with a 213 average while Tioga's Kolton Pond is No. 2 at 208 and the Wolverines' Derrick Canfield is third at 204. Also among the top 10 are Newark Valley's Kyle Pratt (No. 6, 196) and Alex Umiker (No. 8, 192) and Tioga's Jason Sherman (No. 7, 193) and Dylan Slater (No. 10, 181).

On the girls side, Waverly's Mackenzie Plouse is No. 1 with a 187 average and teammate Victoria Houseknecht is No. 5 at 173.



In the STAC, Owego's Qwinten Adams is averaging just above 200 per game.




Hang onto your seats folks. It's going to be a thrilling ride into and through the postseason.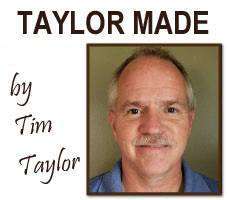 Print Friendly Version