IAC WRESTLING: NV'S RUPERT WINS TITLE AT ROCKWOOD TOURNEY
(2019-01-01)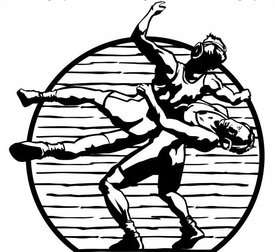 Tioga County Sports Report
GALWAY, N.Y. - Newark Valley's Trentyn Rupert won the 285-pound division at the annual Greg Rockwood Memorial Wrestling Tournament here Saturday.
The Cardinals' had several second-place finishers. They were Mike Post (132), Noah Shiel (152), Cameron Carrier (170) and Joey Woodmansee (195). NV's Connor Jacobson took third at 160.
Newark Valley returns to action Saturday at the Stan Elinsky Tournament in Deposit.
------

RESULTS
99: 1. Jason Holmes (Shaker); 2. Jacob Pratt (Saratoga); 3. Antonio Rezek (Shaker)
106: 1. Cody Haid (Canajoharie-Fort Plain); 2. Owen Hicks (Fonda-Johnstown); 3. Anderson Henderson (Galway)
113: 1. Joseph Scheeren (Galway); 2. Justin Kearns (F-J); 3. Michael Santore (Shaker)
120: 1. Brandon Grupe (Galway); 2. Austin Sill (Shaker); 3. Donovan Deguire (Shaker)
126: 1. Jared Bentz (C-FP); 2. Jonathan Cranker (F-J); 3. Vito Spatafora (Saratoga)
132: 1. Colby Pierson (Shaker); 2. Mike Post (Newark Valley); 3. Lucas Sunderland (C-FP)
138: 1. Lorenzo Scarano (Little Falls); 2. Ahmad Sameer (Shaker); 3. Patrick Spatafora (Saratoga)
145: 1. Jesse Davies (Catskill); 2. William Sheppeck (Shaker); 3. Will Poland (Saratoga)
152: 1. Tyler Stanton (Shaker); 2. Noah Shiel (Newark Valley); 3. Nate Schrom (F-J)
160: 1. Logan Dennison (Catskill); 2. Bassir Rezek (Shaker); 3. Connor Jacobson (Newark Valley)
170: 1. Rich Forbes (Catskill); 2. Cameron Carrier (Newark Valley), Anthony Sevidone (Little Falls), Ghassan Chehade (Shaker)
182: 1. Hayden Casler (C-FP); 2. Ahmad Farzad (Shaker); 3. Nasire Sanchez (F-J)
195: 1. Ryan Stein (Shaker); 2. Joey Woodmansee (Newark Valley); 3. Darnell VanSlyke (F-J)
220: 1. Sam D'Alessandro (Galway); 2. George Hillenbrand (Catskill); 3. Kashon Holmes (Shaker)
285: 1. Trentyn Rupert (Newark Valley); 2. Russell Cook (Galway); 3. Ian Van Dyke (Saratoga)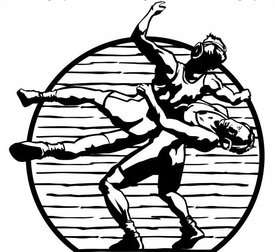 Print Friendly Version