ON TAP TODAY: BOWLING, WRESTLING SHARE TOP BILLING ON LIGHT DAY
(2018-12-05)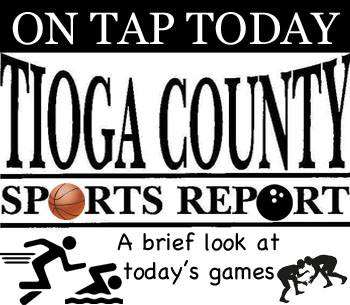 Tioga County Sports Report
TIOGA COUNTY - Bowling and wrestling share the stage on an otherwise light evening of action.
Owego's bowling and wrestling teams are hosting Johnson City while Candor heads to Auburn to bowl and the Newark Valley wrestlers visit Waverly.
BOWLING
Candor at Union Springs / Port Byron, 3:45 p.m.:
The Candor girls split their last match with Watkins Glen while the boys dropped their match with the Senecas.

Johnson City at Owego, 3:40 p.m.:
The Indian boys look to get back on the winning track after a loss to M-E and the girls team continues to look for its first victory.
WRESTLING
Newark Valley at Waverly, 7 p.m.:
Trentyn Rupert joined an elite group of 4-time champions at the Larry Goodrich Memorial Tournament and led the Cardinals to a sixth-place finish. The Wolverines went 1-6 at the Mark Stephens Classic. Juniors Ethan Stotler and Rylan Laforest finished 6-1 and 5-1, respectively.
Johnson City at Owego, 6 p.m.:
Sophomore Cam Bundy repeated as a Larry Goodrich Memorial Tournament champ as the Indians grappled to third place overall. JC went 0-6 at the Mark Stephens Classic, but Dante Rigal and Josh Shoemaker both went 5-1.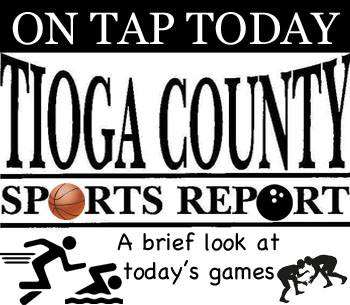 Print Friendly Version