IAC WRESTLING: SVEC FINSHES SIXTH AT CLYDE COLE
(2018-12-02)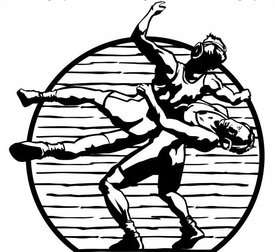 Tioga County Sports Report
OXFORD - SVEC finished sixth in the 15-team Clyde Cole Invitational here Saturday, sending seven wrestlers to the podium in the process.
Mark Mullen would reach the championship final at 182 pounds and ended up the runner-up due to injury default to Combo Azah of Carthage. A senior, Mullen won his first two bouts, 8-5 over Sherburne-Earlville's Ethen Eldred, and a 12-2 major decision against Averill Park's Anthony Dutcher.
The Eagles' Dell Davis placed third at 195, winning a wild 21-15 decision over Dominick Paradise of Averill Park in the consolation finals. Davis, a senior, went 4-1 on the weekend with two falls over Maine-Endwell opponents, James Mancini in 1:12 and Greg Davis in 2:31. He also defeated Sidney's Robert Greenblatt, 8-4. His loss came to eventual champ Noah Kennedy of Sidney, 7-0.
Seventh-grader Ousmane Duncanson and junior Alex Morse came away with fourth-place finishes, each going 3-2.
Duncanson fell by pin to Dylan Decker of BGAH in 3:39 at 113 and Morse dropped a 5-4 heartbreaker to Sidney's David Gannon at 138 in the consolation finals.
Duncanson pinned a pair of Oxford opponents, Lyric Libbey and Cooper Rice, in 49 seconds and 1:24, respectively. He also pinned Norwich's Mason Edwards in 2:11. His other loss was by fall to Queensbury's Ryan Sleezer in 1:16.
Morse pinned Averill Park's Cameron Groff in 1:29 and Norwich's Joey Marvin in 34 seconds, and lost to BGAH standout Brody Oleksak by technical fall, 16-0. Oleksak went on to take first place.
Sophomores Hunter Cleveland (126), Jacob Campolito (220) and senior Joseph Lockwood (285) placed sixth.
Cleveland (1-3) decked Sidney's Caleb Hartwell in 1:15, fell to Queensbury's Trevor Robbins by a 17-2 technical fall, Shenendehowa's Antonio Lomascolo by pin in 2:42, and Oxford's Brady Smith, 4-0, in the fifth-place bout. Robbins, a returning state place-winner, won the weight class.
Lockwood (2-3) pinned Dalton Griffith of BGAH in 1:55 and Justin Santiago of Sidney in 4:48. His losses were to Norwich's Tyler Rice by pin in 17 seconds, BGAH's Timmy James by fall in 1:36 and Santiago by injury default in the fifth-place match. Rice won the weight class.
Campolito (1-3) received a forfeit from M-E's Garrett Ellis. His losses were to Sherburne's Alex Thompson by pin in 1:14, Averill Park's Xavier Graham in 4:33 and BGAH's Rocco Arduini by a 10-1 major decision in the fifth-place match. Thompson won the weight class.
Billy Baker (285) picked up two wins and Morgan Myers (138) had a win for SVEC.
The Eagles finished with 124 points. Shen from Section II took the team title with 248 points, beating out Norwich (239). Section III's Carthage was third (191), Section II's Queensbury took fourth (186) and BGAH was fifth (153.5).
SVEC is back in action Friday and Saturday at the Valley Duals hosted by Central Valley Academy.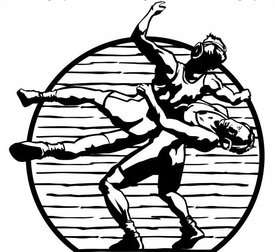 Print Friendly Version