ON TAP TODAY: HOOP ACTION HIGHLIGHTS A BUSY SCHEDULE
(2018-11-30)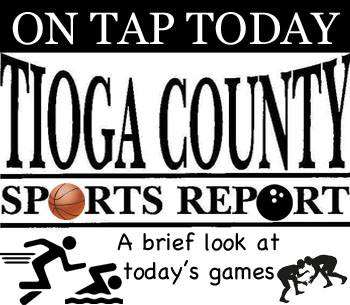 Tioga County Sport Report
TIOGA COUNTY - If you like basketball, then today is your lucky day. There are four games being played locally. There are also two more on the road. The wrestling season gets underway as well and the Candor bowlers are at home at Owego Bowl.
Today marks the season opener on the hardwoods for the Candor girls, Newark Valley boys, Owego boys and girls, and S-VE boys. And the Candor boys play their home opener.
SVEC will be the first local team to step on the mat at the Clyde Cole Invitational (Tioga is taking nine grapplers to the Rochester area for the Matthew Marino Invitational).
BOYS BASKETBALL
Cincinnatus (0-2) at Candor (1-1), 5:30 p.m.:
The Indians are coming off a third-place performance in the Bradford Tip-Off Tournament. They open at home with seven returnees plus five players off last season's JV dividing championship squad. Cincinnatus, out of Section III, lost to Lafayette, 79-33, and Faith Christian, 74-28, to start the season.

Newark Valley (0-0) at Southern Cayuga (0-1):
The Chiefs are coming off a 66-56 loss to perennial IAC power Moravia and have a roster stoked with upperclassmen. Likewise, NV (9-10 last season) has a roster which has several upperclassmen.
Trumansburg (0-1) at S-VE (0-0), 7 p.m.:
The Blue Raiders are coming off a 38-29 loss to Odessa-Montour and. T-burg went 1-16 last season and its JV team was 3-14. S-VE went 5-11 last season and the Panthers' JV team was 3-14, but they do have seven seniors on the roster.
STOP-DWI HOLIDAY CLASSIC
Owego (0-0) vs. Norwich (0-0) at Binghamton, 6 p.m.:
The Indians were the Section IV Class B runners-up last season, going 18-5 and losing to state runner-up Seton Catholic (23-3) in the finals. Owego lost five players to graduation. The Purple Tornado went 9-7 last season, dropping their last three games.
BOYS & GIRLS BOWLING
Watkins Glen at Candor, 3:45 p.m.:
The Indians' girls team, two-time defending division champs, is off to an 8-0 start while the boys are 4-4. Watkins Glen has yet to play a match.

GIRLS BASKETBALL
Ithaca (0-0) at Owego (0-0), 7:15 p.m.:
The Indians went 13-10 and were the Section IV Class B runners-up last season, but will have to replace five graduates, three of whom were starters. Ithaca brings a roster in which 12 of the 15 players are juniors (no seniors).
V-V-S (1-0) at Candor (0-0), 7 p.m.:
The Indians face a big challenge in 5-foot-10 senior Alexa Kiser. The senior from Class B Vernon-Verona-Sherrill (845 career points, 447 rebounds, 111 blocks) is coming off a 30-point, 9-rebound, 3-block performance.
WRESTLING
SVEC at Clyde Cole Invitational, 3:30 p.m.:
Former assistant Ernie Marilley takes over as head coach for a team that graduated its top two wrestlers (Grady Alpert, Bryant Sexton). The Eagles have 27 grapplers on this season's roster, but only about one-thirds are upperclassmen. SVEC is one of eight Section IV teams in the two-day event.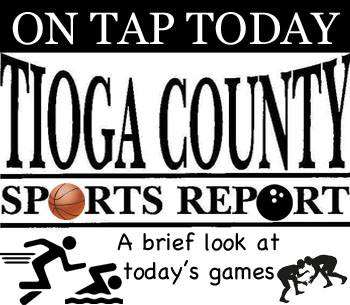 Print Friendly Version