FOLLOWING FOOTBALL: MOTIVATION & RITUALS
(2018-10-12)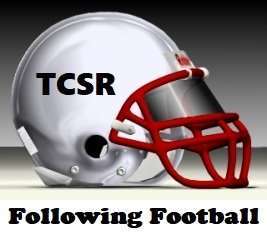 Week 7 is upon us and the postseason picture is becoming more clear.
Owego can clinch a Section IV Class B playoff spot with a victory at Johnson City tonight. The Indians are 3-2 in Division II and in fourth place, trailing Norwich by a half-game (the two meet next week).
Newark Valley is 3-1 in Division IV and has the second seed locked up. The Cardinals will face Division III champ Waverly in the Class C semifinals - and I think fans can expect a good battle there.
The postseason will elude SVEC, which I believe is one of the best non-playoff teams in the section. A 5-point loss to NV is the difference between the Class C playoffs and a crossover game.
Enough about the playoffs for now. Let's hear from the coaches.
Q:
What does the coaching staff do to keep the team motivated from week to week?
Chaffee:
We are always looking for ways to motivate our guys. One thing we try to do is foster competition amongst them. Positions are always up for the taking and if you want more playing time then you need to outwork those around you. We emphasize the importance of scout team and if you want to earn a starting position you simply line up across from the spot you want.
Virkler:
Playing Class B in Section IV keeps most teams motivated by itself if you want to compete. The competition in itself seems to be enough to keep our guys focused and motivated to go out and succeed. Football season goes by quick because you only have 7-8 regular season games and then playoffs begin or you have a crossover game - before you know it the winter season is upon us. We tell our guys all the time take advantage of your opportunities when they are here because it goes by quick!
Hardenstine:
Our main motivation week to week is to focus on the competition. Football is unique in that you have an entire week to prepare for an opponent. We look at the first step to earning a victory on Saturday is to out perform our opponent during Monday's practice.
Q:
Do you, your staff or any of your players have any pre-game rituals?
Chaffee:
As a team, we get together every week for a pre-game dinner provided by some of our parents.
Virkler:
Each season is a little different and you create "your thing" with each team - our new one this year is selecting an Unsung Hero each week based on their performance and effort throughout the previous week. That athlete then presents a fact about Owego Football History before we go out for our Thursday night practice. It's been pretty neat to see guys do their research and then present some things we may not have known otherwise.
Hardenstine:
Our staff goes out to breakfast at 6:30 on Saturday mornings. 

Q: What can the fans expect to see from your next opponent?
Chaffee:
This week we travel to Whitney Point. They have a 4-2 record and are playing their homecoming game. They run a spread offense with a good mix of run and pass. They have a very athletic quarterback that likes to run and is very dangerous once outside of the pocket.
Virkler:
Johnson City came down to Class B this year after years of competing in Class A. They had a good win vs. Oneonta two weeks ago and then ran into the Chenango Forks buzzsaw last week. They are a team that gives you different looks offensively, running double tight power one play and then going 5 wide spread the next. You need to be prepared for anything as their athletes can break it at any time. Defensively they bring a lot of pressure trying to disrupt your timing and create chaos. We look forward to another challenge in our quest to qualify for the 2018 playoffs. 

Hardenstine: Oneonta has a balanced offense attack, looking to run and throw the ball. They have many talented kids at the skill positions, and they are well coached. They make you defend the whole field.
------

PHOTO 2: Mike Chaffee. PHOTO 3: Steve Virkler. PHOTO 4: Ted Hardenstine.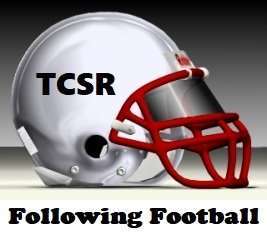 Print Friendly Version