ON TAP TODAY: SEVERAL NOTEWORTHY EVENTS TAKE CENTER STAGE
(2018-10-12)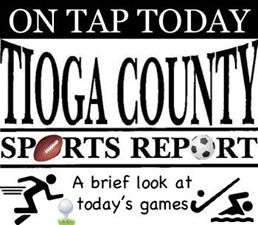 Tioga County Sports Report
TIOGA COUNTY - Several big events highlight the day's activities, to include girls tennis, football and volleyball. Depending on which sport you follow, yours may be the most significant.
Here's a look:
CROSS COUNTRY
Bob Greene Invitational, 4:30 p.m.:
Newark Valley hosts the meet with Owego, SVEC also competing,a s well as Waverly.
FOOTBALL
Owego (4-2, 3-2) at Johnson City (1-5, 1-5), 7 p.m.:
Owego can clinch a Section IV Class B playoff spot with a victory at Johnson City. The Indians are 3-2 and in fourth place in Division II and trail Norwich by a half-game (the two meet next week). Chenango Forks and M-E are unbeaten and vying for the top two spots.
GIRLS SWIMMING
Elmira Invitational, 4 p.m.:
Owego competes in the preliminaries today with the finals coming on Saturday.
GIRLS TENNIS
Section IV Class B tournament, 10 a.m.:
Owego hosts this year's extravaganza, which includes Johnson City, M-E, Norwich and Vestal.
Ella Kopalek and Amy Huang will compete in the first singles bracket with Kopalek drawing a first-round bye and Huang facing M-E's Hannah Green.
In first doubles, Lauren Angelone and Kayla Hankey will receive a first-round bye, and Annamae Joyce and Rachel Rafts will play Johnson City's Haley Mangini and Maia Tripp.
VOLLEYBALL
Tioga (12-1) at Candor (12-0), 5 p.m. JV start:
Unbeaten Candor can solidify its hold on the IAC South Small School division if it can defeat the Tigers. The Indians won their previous meeting in five sets to end Tioga's 87-match regular-season win streak.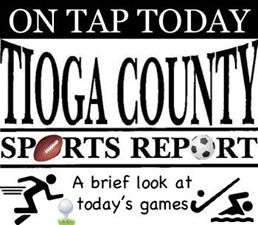 Print Friendly Version