STAC VOLLEYBALL: OWEGO SWEEPS U-E FOR 10TH VICTORY
(2018-10-11)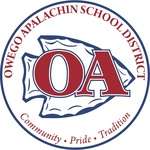 Tioga County Sports Report
ENDICOTT - Owego picked up its 10th win of the season here Thursday, sweeping U-E, 3-0. The Indians won by scores of 25-12, 25-20 and 25-9.
Grace Thomas doled out 25 assists for Owego, which improved to 10-1 on the season. She also contributed four kills, two blocks, seven digs and an ace. Kaylee Kelly had 10 kills, six digs, an assist and an ace; and Mackenzie Struble had seven kills, three aces, five digs and a block.
Also contributing to the Indian effort were Annika Kinney with 10 digs, Ruby Coleman with four kills, eight digs and an ace; Evee Coleman with four kills and three blocks; Sara Zepkowski with five kills and a block; Taylor Aubel with five digs; Bianca DeVita with there aces and five digs; and Emma Howe added two kills.
Owego visits Vestal on Tuesday.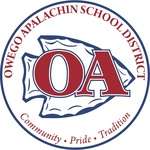 Print Friendly Version