SECTION IV GIRLS SOCCER: NV OPENS PLAYOFFS AT HOME; OWEGO, SVEC START ON THE ROAD
(2018-10-11)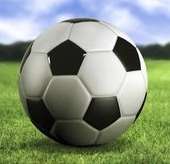 Tioga County Sports Report
TIOGA COUNTY - Newark Valley will host a first-round Section IV Class C playoff game while Owego and SVEC will open the Class B playoffs on the road.
The fifth-seeded Cardinals (8-3-1) will host No. 12 Walton (6-6-2) on Tuesday. The winner plays the Notre Dame-Sidney winner at the home of the higher speed on Oct. 20. The Crusaders (10-3) are seeded fourth and Sidney (5-6-2) is seeded 13th
In Class B, the only first-round game has SVEC (7-7-1), seeded ninth, opening Tuesday at No. 8 Union Springs / Port Byron (8-7).
Owego (2-11) has drawn the No. 6 seed and will receive a bye in the first round, then travel to Dryden to face the third-seeded Purple Lions (13-2) in the quarterfinals Oct. 20.
A third Tioga County team, Waverly (12-2) has drawn the second seed and will host No. 7 Susquehanna Valley (6-8-1) on Oct. 20.
The Owego-Dryden winner will take on the Waverly-Sus Valley winner in the semifinals while the SVEC-US/PB winner visits top-seeded Chenango Forks (14-0).
With the exception of the championship, all games are played at the home of the higher seed and are scheduled to begin at 3:30 p.m. The finals will be played Oct. 26 or 27 at Norwich.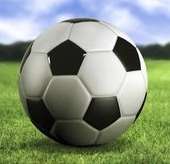 Print Friendly Version