ON TAP TODAY: OWEGO HOSTING CLASS B GIRLS TENNIS TOURNAMENT
(2010-10-11)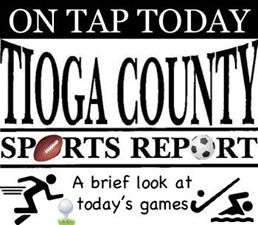 Tioga County Sports Report
TIOGA COUNTY - Girls tennis rules the day as the Section IV Class B tournament comes to Owego.
The Indians will compete with Maine-Endwell, Norwich, Vestal and Johnson City in singles and doubles, beginning at 10 a.m.
Amy Huang is 4-0 in singles against Class B opponents. Ella Kopalek and Lauren Angelone are both 5-1 against Class B foes. In doubles, Alina Chicas and Larissa Fisher are both 5-1 against Class B duos, 4-1 when paired together.
The tournament is expected to last all day and will continue Friday if needed.
Volleyball is the only other sport on the schedule with S-VE hosting Waverly, while Newark Valley visits Edison and Owego heads to U-E. All three matches have 5 p.m. JV starts.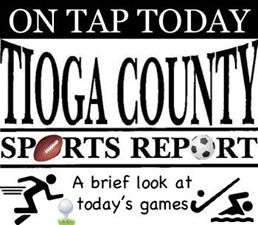 Print Friendly Version