ON TAP TODAY: IAC, STAC DIVISIONAL CROSS COUNTRY MEETS TAKE CENTER STAGE
(2018-10-09)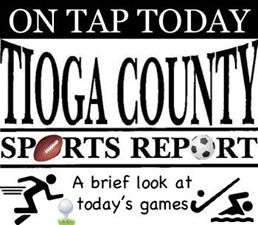 Tioga County Sports Report
TIOGA COUNTY - Cross country takes center stage as Newark Valley and SVEC compete in the IAC South Division meet and Owego competes in the STAC Metro Division meet.
The Cardinals will host their IAC South foes beginning at 4:30 p.m.
In the boys meet, NV's Jonny Sherwood and the Eagles' Callum Avery are the top freshman and will look to compete with Waverly sophomore Collin Wright and the Watkins Glen duo of Gabe Planty and Max Evans.
On the girls side, NV and Waverly should battle it out for the top spot. Among the runners to watch are Cardinal seniors Marissa Silba and Sophie Stewart, and Wolverine juniors Sheridan Talada and Elizabeth Fritzen, as well as Notre Dame junior Alyssa Walker.
Meanwhile, Owego runs at 4 p.m. at U-E's Ann G McGuinness Elementary School.
Seniors Nathan Bowers and Cameron Szabo will lead the Indians in the boys meet with M-E senior Parker Stokes being one of the top individual competitors.
In the girls race, M-E sophomores Lindsey Stokes and Mary Krichbaum will probably be at the front of the field. Owego should be paced by Brittany Sanguinito, Jenna Hunsinger and Chelsea Corey.
On the links, Owego's Brendan Evans and Nick Purtell will compete in the STAC Boys Golf Championship at Cornell University.
The rest of today's schedule:
BOYS SOCCER
Newark Valley at Whitney Point, 7 p.m.
FIELD HOCKEY
Newark Valley at Moravia, 4:30 p.m.
GIRLS SOCCER
SVEC at Odessa-Montour, 4:30 p.m.
Waverly at Newark valley, 4:30 p.m.
VOLLEYBALL
Newark Valley at Waverly, 5 p.m. JV start.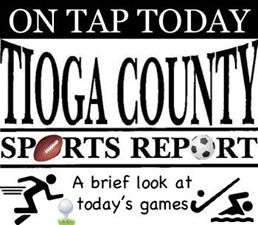 Print Friendly Version