IAC TRACK & FIELD: FRANK, WILLIAMS LEAD NV EFFORT AT SQUARE DEAL INVITATIONAL
(2019-04-14)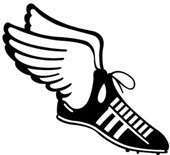 Tioga County Sports Report
JOHNSON CITY — Newark Valley's Lucas Frank captured the shot put and Micah Williams won the triple jump to lead the Cardinals' effort at the Square Deal Invitational here Saturday.
Frank posted a heave of 43-8 1/2, more than a foot better than second-place thrower Robert Mechalke of Corning. Williams leapt 41-7, besting runner-up Geoffrey Washington of Ithaca by an even foot.
The Cardinal boys would place fourth out of 18 scoring teams with 68.6 points. Corning ran away with the title, chalking up 127. Ithaca was second with 85.
In the girls meet, NV was sixth out of 19 scoring teams with 41.5 points. Vestal scored 83.5 to nip Corning (82.5) and Elmira (81.5).
Following are Newark Valley's other top 10 finishers.
GIRLS
Marissa Silba, second in the 2000 steeplechase, 7:54.91
Maris Aylesworth, Sophie Stewart, Madison Sherwood and Leah Williams, second in the 4x400 relay, 4:23.11
Stewart, third in the 2000 steeplechase, 8:02.81
Sherwood, third in pole vault, 8-6
Maris Aylesworth, third in long jump, 15-7 3/4
Emma Miller, third in the 1500, 5:16.47
Williams, seventh in triple jump, 31-7 3/4
Victoria Geisenhof, ninth in shot put, 25-10 3/4, ninth in discus, 70-9
BOYS
Caden Bennett, second in the 100, 11.4, and fifth in the 200, 23.72
Jonny Sherwood, second in the 3000 steeplechase, 10:36.51
Derrick Kalpokas, third in pole vault, 10-6, and seventh in high jump, 5-4
Bennett, Micah Williams, Dan Cowulich and Raidyn Ford, third in the 4x100 relay, 45.96 seconds
John Simmons, fourth in high jump, 5-6
Micah Williams, fourth in long jump, 20-8 3/4
Bennett, Dan Cowulich, Steve Cowulich and Williams, fourth in the 4x400 relay, 3:44.14
Gregor Geisenhof, eighth in 110 hurdles, 19.67, and eighth in 400 hurdles, 1:09.75
Kyle Pratt, 10th in shot put, 38-7 3/4
Newark Valley returns to action April 23 at Candor against Watkins Glen.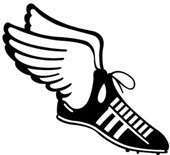 Print Friendly Version