IAC TENNIS: NEWARK VALLEY DEFEATS MORAVIA, IMPROVES TO 3-2
(2019-04-12)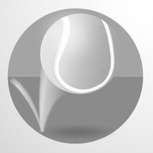 Tioga County Sports Report
MORAVIA — Mackenna Nechwedowich, Noah Shiel and the duo of Ronan Dougherty and Collin Crowningshield shut out their opponents by 6-0, 6-0 verdicts to lead Newark Valley to a 5-2 IAC victory over Moravia here Thursday.
Nechwedowich defeated Isobella Banerjee at third singles, Shiel topped Lindsey Jones at fourth singles, and Dougherty and Crowningshield dropped Damian Dingman and Aryssa Meyers at third doubles.
The Cardinals' other wins came at second singles, where Natalie Shofkom beat Rachel Bancroft, 6-2, 7-6 (7-3), at second doubles as Megan Felicetti and Cymbri Jefferson bested Alethea Banerjee and Malayna Martin, 6-0, 6-1.
The Blue Devils' wins came at first singles with Jared Justian topping Colby Davis, 6-4, 6-3 and at first doubles with Ben Bilinski and Brady Knutson outlasting Kelsey Kerns and Alexander Umiker, 3-6, 7-6 (7-2), 7-5.
NV (3-2) hosts Lansing at 4:30 p.m. April 23.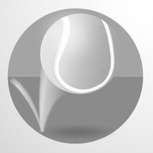 Print Friendly Version