IAC SOFTBALL: CANDOR REBOUNDS TO CRUSH SOUTHERN CAYUGA
(2019-04-11)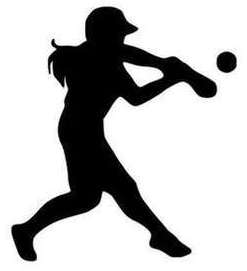 Tioga County Sports Report
POPLAR RIDGE — Candor rebounded from a tough outing the previous day to post a 16-1 IAC Division 1 victory over Southern Cayuga in five innings here Thursday.
Anna Greeno fired a one-hitter, surrendering an unearned run after the first two Chiefs batters reached base on errors in the bottom of the first inning. She retired the next six batters before SC put two runners in scoring position in the third, then again retired six straight before issuing a walk with one down in the fifth. Greeno struck out the side to end the game.
The Indians scored three runs to start the game as Shelby Swartz, Jennah Kareem and Greeno scored, the last two on Asia Curkendall's single.
Candor pushed its advantage to 9-1 in the second, sending a dozen batters to the plate. Addie Aman and Swartz smacked two singles each during the surge while Greeno and Emily Henry both delivered two-run doubles, and Jen Hopkins added a double.
Megan Henry doubled and scored in the third, and hit a two-run single in the fourth. Also in the fourth, Swartz belted a two-run home run and Kareem added a double.
Swartz tacked on an RBI triple in the fifth. She would go 4-for-4 with four runs and three RBI, and was only a double shy of hitting for the cycle.
Man went 3-for-3 with three runs and an RBI; Greeno was 3-for-5 with a double, three runs and two RBI; Megan Henry was 2-for-3 with two doubles, a run and two RBI; and Emily Henry went 2-for-3 with a double, run and two RBI.
Kareem chipped in with a double and three runs; Curkendall had a hit, run and two RBI; and Hopkins added a single.
Marathon 11, Candor 1 (6 innings)
MARATHON — The Olympians picked up a little revenge from last week's 15-14 loss by dominating this game.
The Indians would score first as Addie Aman singled with one away in the top of the first and score on Swartz's base hit.
Candor would leave Swartz and Kareem, who also singled, stranded and wouldn't put another player on base until Kareem doubled in the third. And that would be the team's last hit until an Emily Henry single in the seventh.
Kareem was 2-for-3, and Aman, Swartz and Henry all went 1-for-3.
Greeno held Marathon scoreless until the bottom of the third when the host scored three runs. The Olympians added two in the fourth, five in the fifth and another in the sixth.
Marathon finished with eight hits and only six of its 11 runs were earned.
Candor (4-2) hosts Newfield (0-4) today at 4:30 p.m.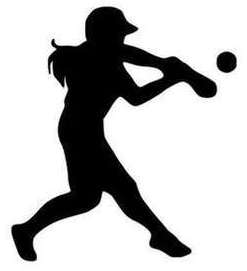 Print Friendly Version