IAC TENNIS: NEWARK VALLEY BESTED BY UNBEATEN WATKINS GLEN
(2019-04-10)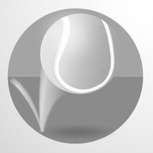 Tioga County Sports Report
WATKINS GLEN — Unbeaten Watkins Glen won three singles matches and two doubles to defeat Newark Valley, 5-2, in IAC action here Tuesday.
The Cardinals' victories came at fourth singles where Noah Shiel beat Jonathan Hatch, 6-2, 6-1, and at third doubles as Collin Crowningshield and Ronan Dougherty won a marathon battle over Kathleen Clifford and Enkang Lin, 7-5, 2-6, 7-6.
At first singles, WG's Nathaniel Wickham defeated Colby Davis, 6-2, 6-4, while Dylan Morse topped Natalie Shofkom, 6-0, 6-0, at second singles, and Clint Craven downed Mackenna Nechwedowich, 6-0, 6-0, at third singles.
The Senecas' Jill Cantieni and Hannah Morse bested Kelsey Kerns and Alexander Umiker, 6-1, 6-2, at first doubles, and at second doubles, Alexandria LaMoreaux and Bryson Simmons beat Megan Felicetti and Cymbri Jefferson, 7-6, 6-1.
NV (2-2) head to Moravia Thursday at 4:30 p.m.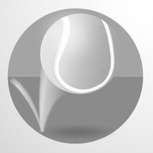 Print Friendly Version