IAC TRACK & FIELD: NEWARK VALLEY HOSTS CANDOR, NEWFIELD
(2019-04-08)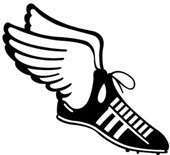 Tioga County Sports Report
NEWARK VALLEY — Newark Valley posted the high scores at Monday's IAC meet with Candor and Newfield. However, the focus for the Indians was the head-to-head confrontations with the Trojans, one of their IAC South Small School rivals.
Candor topped Newfield in the boys meet, 84-48, while the Trojans won the girls meet, 78-44. For the Indian boys, the victory keeps them in the hunt for the division title with a 2-0 mark.
Meanwhile, NV outscored Newfield, 124-17, and Candor, 101-40, in the boys meet, and the girls bested Newfield, 110-31, and Candor, 114-25.
Following are top three overall results involving Candor and NV.
BOYS
Candor's Jeb Parillo, Christian Haynes, Caleb Vaow and Ben Dizer won the 4x800 relay with a time of 9:29.6. NV's John Boldis, Mark Vosburgh, Seth Hartenstein and Connor Yetter were second (9:57.5).
The Indians' Lance Jensen won the 110 hurdles in 17.4 seconds and Cam Fitzgerald was second (18.2). The Valley's Gregor Geisenhof was third (19.8).
Newark Valley's Caden Bennett won the 100, clocking 11.6 seconds, and teammate Raidyn Ford was second (11.8). Haynes placed third (12.5).
The Cardinals' Jonny Sherwood won the 1600 in 5:07. Parillo was the runner-up (5:16.8).
Newark Valley's Ford, Dan Cowulich, Micah Williams and Bennett won the 4x100 rely with a time of 47 seconds. Candor's Fitzgerald, Joao Bessa, TyVonne Benners and Owen Parillo were second (49.6).
Steve Cowulich won the 400 for NV in 57.5 seconds. Hayne's placed third (58.0).
Jensen won the 400 hurdles with a time of 59.2 seconds, Sherwood was second (1:06.6) and Jeb Parillo was third (1:06.8).
Vaow captured the 800, posting a time of 2:16.5. Boldis was second (2:17.9) and Dizer was third (2:25.5).
Bennett won the 200, crossing the finish line in 24.2 seconds. Ford was the runner-up (24.8).
Sherwood logged a win in the 3200 with a time of 11:15.2. Yetter was second (11:36.8) and Vosburgh was third (11:44.8).
Newark Valley's quartet of Bennett, the Cowulich brothers and Williams took the 4x400 relay, timing in at 3:44.1. Candor's Jeb Parillo, Vaow, Corey Whatley and Jensen were second (3:49.1).
NV's Lucas Frank won the discus with a toss of 100-5. Teammate Kyle Pratt was second (92-11) and Jensen was third (90-6).
Frank won the shot put as well with a heave of 41-1. Pratt was the runner-up (36-0 1/2) and Fitzgerald was third (33-10 1/2).
The Cardinals' Derrick Kalpokas won the pole vault, clearing nine feet. NV's Steve Cowulich was second (8-6) and Landon Spoonhower (8-0) were second and third, respectively.
Williams won the long jump at 19-3 1/4. Candor's Nash Whitmore placed second (16-7 1/2) and Ford was third (16-7).
Williams won the triple jump as well, leaping 40-5. Dan Cowulich finished second (35-6) and NV's Tim Bishop was third (35-6).
GIRLS
The Cardinals' Emma Miller, Molly McCloskey, Kristina Knight and Sophie Stewart won the 4x800 relay with a time of 11:45.
NV's Kayla Malarkey took the 100 hurdles in 17.8 seconds. Teammates Darrah Wright (20.6) and Libby Northrup (22.0) were second and third, respectively.
Newark Valley's Kathryn Simmons was second in the 100 with a time of 13.9 seconds. Teammate Jadyn Vanzile and Candor's tied for second (13.9).
Miller won the 1500 in 5:29.8, NV's Marissa Silba was second (5:38.5) and NV's Renee Riegel took third (5:55.1).
The Cardinals won the 4x100 relay with Malarkey, Simmons, Leah Williams and Maddy Sherwood clocking 55.7 seconds. Candor's "B" squad, Serenity Wintermute, Alexis Kane, Cadri Edwards and Phoebe Jackson, was second (1:01.9).
The Indians' Mya Marsh placed second in the 400, posting a time of 1:06.9. NV's Maris Aylesworth was third (1:07.6).
Stewart won the 400 hurdles in 1:12.8. Teammate Rosie Hines was third (1:38.8).
Candor's Leah O'Connell captured top honors in the 800, recording a time of 2:38.5. Miller was second (2:46.4) and McCloskey was third (2:50.1).
Sherwood took the 200, clocking 28.31 seconds. Simmons took third (29.3).
Stewart won the 3,000 with a time of 12:18.5 and Knight finished second (13:03.2).
Leah O'Connell, Erin Bruttomesso, Selah ray and Marsh took first in the 4x400 relay, registering a time of 4:39.8. NV's "A" team of Williams, Ashley Holt, Aylesworth and Sherwood were second (4:41.1) and the Cardinals' "B" squad of Colleen and Renee Riegel, Hines and Silba were third (5:08.8).
Malarkey was the runner-up in the shot put (24-3 1/2) and NV's Kylee Carrier was third (24-2).
Northrup won the discus with a throw of 69-1, Carrier was second (65-0) and NV's Vicky Geisenhof took third (64-3).
Ayleworth took the long jump, leaping 16-3. Simmons was second (14-5 1/2) and Williams placed third (14-5).
Williams was victorious in the triple jump hitting 30-10 3/4. Wintermute placed third (27-8).
Malarkey took third in the high jump (4-4).
Sherwood won the pole vault, clearing 8-6. Wright and teammate Charlotte Dunn tied for second (6-6).
Newark Valley will compete in the Square Deal Invitational Saturday at Johnson City at noon.
Candor is off until April 23, when it hosts S-VE, NV and Watkins Glen.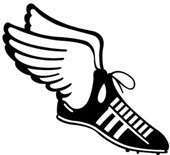 Print Friendly Version