TAYLOR MADE: HOOP, HOOP, HOORAY!
(2019-03-14)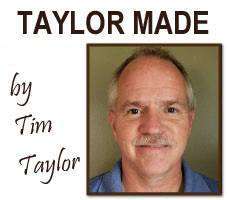 The Tioga County basketball community can hold its collective heads high. They may not have won any state championships, but racked up several impressive accomplishments during the recent season.
County ballers won one Section IV title and had one runner-up. Four boys teams qualified for the sectional playoffs, as did a trio of girls squads, giving seven of the county's 12 teams opportunities to play in the postseason. The Owego (19-4), S-VE (15-4) and Tioga (11-10) and Candor (9-12) boys, and the Owego (19-2), Waverly (20-2) and Newark Valley (16-4) girls all qualified.
It should have been eight teams, but in my opinion the Newark Valley boys were cheated out of a spot by Section IV. The Cardinals needed one more victory to qualify, but had their final game postponed by bad weather. Section IV, instead of pushing the deadline to complete games back one day, denied NV a chance to get into the playoffs. The deadline was Feb.13, but NV would not be able to play the game until Feb. 14. The sad part is the tournament wan't scheduled to start until Feb. 20 so delaying seeding one day should not have caused Section IV any additional stress. And Class C had one spot remaining in its 16-team bracket.
Needless to say, it was still a good year for the county players.
I don't believe the STAC all-star teams have been released yet, but Owego should have at least five players on the Metro boys and girls squads. And Tioga County was well represented on the IAC all-star teams as 12 boys and 10 girls were named either first team, second team or honorable mention.
In the IAC, three of the four possible division MVPs were players from Tioga County teams. For the boys, Kyle Coffin of Newark Valley took the honor in the South Large School division and S-VE's Nathan Mack received the equivalent in the South Small. Waverly's Alex Tomasso was named the top player in the girls South Large School division. I think it goes without saying that the two best players in the STAC Metro boys and girls divisions are Owego's Kobe Bogart and Kaci Donovan.
As for the players and teams that didn't reach the playoffs, they can be proud of the fact that despite whatever their win-loss records may have been, they always played hard, start to finish.
Of course, the season did not end without heartbreak. Bowing out in the sectional or state playoffs is hard enough, but I can't begin to imagine what it must be like to sit helplessly on the sideline as your team's season comes to an end. That's what happened to Owego's Christian Sage, who went with an ankle injury just 41 seconds into the second half in a 68-51 state playoff loss to Lowville Saturday. I don't know if the Indians could have rallied for a win had he remained healthy and on the court, but I do know anything is possible. They were only down seven at that point, and had rallied from an 8-point deficit in the first half.
Having officiated youth baseball and wrestling, and adult co-ed softball, I know how challenging it is to be in a position where people are focused on your calls and frequently judgmental about them. Having been subject to the opinion of onlookers in the past, I don't like to pass judgement on the officials, but will say it was the most inconsistent officiating I've seen in a state playoff game during my 32-year career as a journalist.
Let me leave you with this. Tioga County high school basketball may say goodbye to some impressive talent this year, but with the amount of talent returning next season, the 2019-20 campaign promises to provide us with plenty of excitement.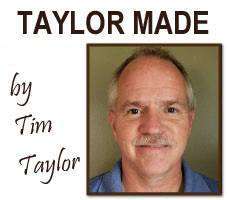 Print Friendly Version