YOUTH WRESTLING: 8 TIOGA COUNTY GRAPPLERS WIN NYWAY TITLES
(2019-03-11)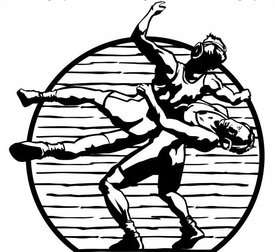 Tioga County Sports Report
BROCKPORT, N.Y. - Eight Tioga County grapplers captured titles at the 2019 NYWAY State Championships held at The College at Brockport this past weekend.
Owego Youth Wrestling's Joseph Monell placed first in Open Division 1, 41 pounds while teammate Cadin Hannum won in Division 6 at 134 pounds.
Monell pinned Nolan Woodridge of Mexico Wrestling in 33 seconds and Kaden Paoletta from Wolfpack Wrestling in 2:46. Hannum decked Mason Naple from Victor Youth Wrestling in 1:47 and Jaxon Backus of Club Anarchy Wrestling in 1:36.
In Girls 2, Tayah Beach of Independent Wrestling Club took first at 106-110 pounds.
Beach went 2-0 against Laniyah Twoguns from Seneca Chiefs in a bests-of-three format, scoring falls in 1:11 and 28 seconds.
RaeAnn Craft from Bombsquad Wrestling Club/Ultimate Athletics took the title in the Girls 2, 82-pound class. Bombsquad's Jayden and Ousmane Duncanson were victorious in the Open Division 6, 78 pounds and Division 9, 120 pounds.
Craft posted a 15-0 technical fall against Jourdyn Cobb of Falconer Wrestling, and pinned Serenity Babcock of Tioga Tiger 3-Style in 19 seconds and Kiara Davidson from Club Anarchy Wrestling in 27 seconds.
Jayden Duncanson dispatched Luke Hull of Club Duel in 1:53 and Joshua Favata from Phoenix Combat in 1:21. In the semifinals, he bested Trevor DellaPenta of Eden Wrestling, 2-0. In the championship bout, he defeated Chase Richards from Bison Wrestling with a 4-2 sudden victory.
Ousmane Duncanson pinned his way to the title. His victims were Kaylee Swalgin of Golden Knights in 49 seconds, Kaleb Natali from General Brown Mighty Lions in 2:27, Colden Hardy of Massena Jr. Wrestling in 3:35 and unaffiliated Joseph Mattei in 1:19.
Waverly Youth Wrestling collected a pair of firsts. Brayden Bowman won his second state title, taking the 63-pound class in Open Division 2. Leah Wolcott was the champ in Girls 2, 82 pounds.
Bowman won 7-2 over unaffiliated Alexis Mott and 14-1 against Gunner Hodge of BH-BL Youth Wrestling, then pinned Lane Gebo from the Carthage Wrestling Club in 10 seconds in there championship bout.
Wolcott pinned Kaydence Golding of Colonie Wrestling in 32 seconds. and Aurora Maring from WRCL in 41 seconds.
Following are the placements in each weight class:
Open
D1 (born 2013) - 38 pounds
1. Johan Rodriguez, Unaffiliated; 2. Mason Phillips, Waverly Youth Wrestling; 3. Hudson Stenglein, Colonie Wrestling; 4. Arcangel Lopez, Geneva Jr. Panthers; 5. Maddox Hall, Tioga Tiger 3-Style; 6. Daphne Twoguns, Seneca Chiefs
D1 - 41
1. Kellan Winters, Brawlers Elite; 2. Mason Smithers, Webster Jr Titans Youth Wrestling; 3. Nolan McGibbon, Malone Youth Wrestling; 4. Nicholas Roser, Extreme Wrestling; 5. Nicklas Goodwin, General Brown Mighty Lions; 6. Hunter Nornhold, Tioga Tiger 3-Style
D1 - 45
1. Camden Holt, Kendall Youth Wrestling; 2. Evan Wilcox, Falconer Wrestling Club; 3. Dane McNaughton, Gowanda Youth Wrestling; 4. Kruz Cesario, Unaffiliated; 5. Carson LoGalbo, Extreme Wrestling; 6. Cael Daly, Unaffiliated
D1 - 50
1. Nick Mateo Jr., Geneva Jr. Panthers; 2. Elijah Meyer, North Tonawanda Youth Wrestling; 3. Jaxson Polhamus, Unaffiliated; 4. Jayce Carter, Malone Youth Wrestling; 5. Alexander Williams, Wolfpack Wrestling; 6. Brayton Murtaugh, Extreme Wrestling
D1 - 56
1. Shawn Dilker, Falconer Wrestling Club; 2. Carter Toniatti, Unaffiliated; 3. Landon Mersorf, North Tonawanda Youth Wrestling; 4. Lucas Stanton, Club Anarchy Wrestling; 5. Troyce Howe, Pioneer Youth Wrestling; 6. Jeremy Quick, Brawlers Elite
D1 - Heavyweight
1. Dominic Ellis, Webster Schroeder Warriors Youth Wrestling
D2 (born 2012) - 38
1. Dominick Moulton, Sandy Creek Youth Wrestling; 2. Chase Mulholland, Phoenix Combat Kids (Pin2Win); 3. Kayden Arguelles, Falconer Wrestling Club; 4. Hunter Wallace, Cato Blue Devils Wrestling Club
D2 - 41
1. Joseph Monell, Owego Wrestling; 2. Kaden Paoletta, Wolfpack Wrestling; 3. Domenico Hammond, WRCL Wrestling; 4. Josiah Schmitt, Cato Blue Devils Wrestling CLub; 5. Michael Westfall Lll, Geneva Jr. Panthers; 6. Nolan Woodridge, Mexico Wrestling Club
D2 - 44
1. Landyn Clifford, Unaffiliated; 2. Jonathan Hahn, Pittsford Junior Panthers; 3. Caleb Sawyer, Horseheads Youth Wrestling; 4. Colton English, Mustang Wrestling Club; 5. Nolan Hariegel, Mahopac Wrestling; 6. Noah Winseman, Honeoye Falls-Lima Wrestling Club
D2 - 47
1. Owen Lacey, Indian River Pee Wee Wrestling; 2. Kobe Bernas, Pittsford Junior Panthers; 3. Dominic Giannoni, Hudson Valley Wrestling Academy; 4. Silas Goodwin, Black Belt Wrestling Academy; 5. Jaden Helton, CR Dawgs; 6. Brodie Huber, Webster Schroeder Warriors Youth Wrestling
D2 - 50
1. Chase Shirley, WRCL Wrestling; 2. Kael White, Malone Youth Wrestling; 3. Lorenzo Twoguns, Seneca Chiefs; 4. Carsen Schurr, Journeyman Wrestling Club; 5. Alex Lamson, Ruthless Aggression Wrestling; 6. Carter Leavell, Bulldogs Youth Wrestling Club (Far Western)
D2 - 54
1. Leonard Rosa, Corinth Youth Wrestling; 2. Rocco Augello, B2 Wrestling Academy; 3. Ian Kurtz, Canisteo Wrestling Club; 4. Angelo Cusatis, NWAA; 5. Chase Vicente, Long Beach Gladiators; 6. Blake Bartlett, Indian River Pee Wee Wrestling
D2 - 58
1. Roman Zarbo, NWAA; 2. Angel Saldana III, Geneva Jr. Panthers; 3. Colton Riordan, Dynamic; 4. Coltin Warrick, Horseheads Youth Wrestling; 5. David Tuttle, Lowville Wrestling; 6. Pierce Cross, Gowanda Youth Wrestling
D2 - 63
1. Brayden Bowman, Waverly Youth Wrestling; 2. Lane Gebo, Carthage Wrestling Association; 3. Alexis Mott, Unaffiliated; 4. Gunner Hodge, BH-BL Youth Wrestling; 5. Vincent Colantino, Eden Wrestling Club; 6. Matthew McKenna, Bombsquad Wrestling Club/Ultimate Athletics
D2 - 68
1. Vinny Darch, Batavia Little Devils; 2. Jace Beauchamp, LeRoy Youth Wrestling; 3. Hayden Osborne, Pioneer Youth Wrestling; 4. Trent Kagels, Paba Spartans; 5. Ryder Clees, Cattaragus Little Valley Youth Wrestling
D2 - Heavyweight
1. Ty Bartlett, Indian River Pee Wee Wrestling; 2. Ryder Lamica, Malone Youth Wrestling; 3. Jordan Hammonds, Journeyman Wrestling Club; 4. Sammy Sanchez, Ruthless Aggression Wrestling; 5. Landon Salimbangon, Club Anarchy Wrestling
D3 (born 2011) - 44
1. Elijah Berry, South Jefferson Spartans; 2. Maxton Ray, Penfield Youth Wrestling; 3. Noah Sweeney, NWAA; 4. Adam Jr. Dorn, Bombsquad Wrestling Club/Ultimate Athletics; 5. Logan Murphy, Rush-Henrietta Youth Wrestling; 6. Braylen Kimmy, Unaffiliated
D3 - 47
1. Gavin Guy, Gorilla Grapplers Wrestling; 2. Evan Gomez, Unaffiliated; 3. Mason Vanderhoff, Bombsquad Wrestling Club/Ultimate Athletics; 4. Mason Little, Journeyman Wrestling Club; 5. Tyler DellaPenta, Eden Wrestling Club; 6. Matthew Cowen, Mexico Wrestling Club
D3 - 50
1. Hunter Phillips, B2 Wrestling Academy; 2. Blake Bice, Indian River Pee Wee Wrestling; 3. William Lamson, Phoenix Combat Kids (Pin2Win); 4. Angel Lopez Jr., Geneva Jr. Panthers; 5. Parker Jackson, Tioga Tiger 3-Style; 6. Timmy Ferrand, Journeyman Wrestling Club
D3 - 53
1. Trevor Eggleston, Shenenedehowa Youth Wrestling; 2. Patrick Gefell, Hilton Junior Cadets; 3. Braison Ives, Unaffiliated; 4. Justin Boudreau, Bombsquad Wrestling Club/Ultimate Athletics; 5. Todd Faulkner Jr., Unaffiliated; 6. Harrison Zimmermann, Sandy Creek Youth Wrestling
D3 - 57
1. Bryce Monahan, Ruthless Aggression Wrestling; 2. Logan Gregory Jr., Club Anarchy Wrestling; 3. Karson Haseley, Bison Wrestling Club; 4. Jojo Rogers, Watertown Cyclones Wrestling; 5. Salvatore Franco, Unaffiliated; 6. Ethan Dieter, Canisteo Wrestling Club
D3 - 61
1. Andrew D'Agostino, Kendall Youth Wrestling; 2. Owen Brinson, Bear Cave Wrestling Club; 3. Daniel Jones, Journeyman Wrestling Club; 4. Grayson Cortright, Gorilla Grapplers Wrestling; 5. Carson Stiles, LeRoy Youth Wrestling; 6. Riley Francisco, Fairport Jr. Red Raiders
D3 - 65
1. Zane Mumbulo, BGAH Youth Wrestling; 2. Avery Winans, Canisteo Wrestling Club; 3. Mason Broadhurst, Hilton Junior Cadets; 4. Jacob Coban, Unaffiliated; 5. Jax Butterfield, Ruthless Aggression Wrestling; 6. Lucas Bray, Holland Youth Wrestling
D3 - 70
1. Nolan Kelly, Powerhouse Wrestling; 2. Wyatt Osborne, Pioneer Youth Wrestling; 3. Tristan Lopez, Long Beach Gladiators; 4. Benjamin Sayers, Club Anarchy Wrestling; 5. John Donnell, Geneva Jr. Panthers; 6. Brady Zabriskie, Minisink Valley
D3 - 76
1. Cael Powers, Ruthless Aggression Wrestling; 2. Maddox Collins, Bombsquad Wrestling Club/Ultimate Athletics; 3. Jake D'Orsa, Law Wrestling Academy; 4. Logan D'Agostino, Victor Youth Wrestling; 5. Mason Lane, Slingshot Wrestling Club; 6. Jax Myers, Waverly Youth Wrestling
D3 - 82
1. Adrian Harrison, Long Beach Gladiators; 2. Trace Tomas, Unaffiliated; 3. Christian Kendall, Hilton Junior Cadets; 4. Kolt Wilson, Barker/Royhart Youth Wrestling Club; 5. Callen Dana, Fulton Wrestling; 6. Delanie Smith, Canisteo Wrestling Club
D3 - Heavyweight
1. Carson Smith, Unaffiliated; 2. Logan Karlsson, Bears, Brewster Wrestling Club; 3. Archer Loncosky, Celtic Wrestling; 4. Liam Phillips, Unaffiliated; 5. Eli Rogers, Watertown Cyclones Wrestling
D4 (born 2010) - 50
1. Lucas Maneri, Ruthless Aggression Wrestling; 2. Lucas Barbieri, Bombsquad Wrestling Club/Ultimate Athletics; 3. Anthony Trotta, Long Beach Gladiators; 4. Elias Guzman, Pin2Win Wrestling Club; 5. Ryan Teribury, Corning; 6. Isaac Peppard, Waverly Youth Wrestling
D4 - 53
1. Presley McDowell, Wolverine Den; 2. Dominik Lanni, Powerhouse Wrestling; 3. Coltan Hill, Gorilla Grapplers Wrestling; 4. Hunter Lambrecht, Unaffiliated; 5. Owen Bliss, Pioneer Youth Wrestling; 6. Anthony Scolaro, Gorilla Grapplers Wrestling
D4 - 56
1. Cameron Crumpler, Bison Wrestling Club; 2. James Chase, Slingshot Wrestling Club; 3. Connor Ashby, Phoenix Combat Kids (Pin2Win); 4. Connor McAllister, Horseheads Youth Wrestling; 5. Austyn Silvernail, LeRoy Youth Wrestling; 6. Colin LoGalbo, Extreme Wrestling
D4 - 59
1. Tyler Conzo, Dynamic; 2. Connor Duryea, Slingshot Wrestling Club; 3. Connor Fraher, Bombsquad Wrestling Club/Ultimate Athletics; 4. Brendan Stoutenburg, Journeyman Wrestling Club; 5. Xavier Seabury, Dynamic; 6. Patrick Winseman, Honeoye Falls-Lima Wrestling Club
D4 - 63
1. Kasey Kalfass, Phoenix Combat Kids (Pin2Win); 2. Jordin Eddy, WRCL Wrestling; 3. Noah Beaver, WRCL Wrestling; 4. Justin Mann, Powerhouse Wrestling; 5. Liam Gadley, Wolverine Den; 6. Justin Jones, Tri-State Wrestling (HV)
D4 - 67
1. Matthew McDermott, Dynamic; 2. Talon Kimball, Camden Youth Wrestling; 3. Brennan Zimmer, Unaffiliated; 4. Brennan Kline, Bombsquad Wrestling Club/Ultimate Athletics; 5. Alex Bourgeois, WRCL Wrestling; 6. Ben Lamson, Ruthless Aggression Wrestling
D4 - 71
1. Zach Didas, Bison Wrestling Club; 2. Paul Giovanniello, Wolverine Den; 3. Reggie McCreary, NWAA; 4. Hunter Mast, Batavia Little Devils; 5. Ethan Roser, Extreme Wrestling; 6. Tuffy Griffith, Gounerneur Wrestling
D4 - 75
1. Mason McDonald, Massena Jr. Wrestling; 2. Trenton Koch, The Square Wrestling Academy; 3. Caleb Mott, B2 Wrestling Academy; 4. Trevor Mueller, Bison Wrestling Club; 5. Austin Bernash, Saratoga Youth Wrestling; 6. John Handel, Slingshot Wrestling Club
D4 - 80
1. Xavier Thuman, Lake Shore Wrestling; 2. Nicholas Raptis, Unaffiliated; 3. Landyn Dignean, The Square Wrestling Academy; 4. Bryce Watson, Sandy Creek Youth Wrestling; 5. Blake Thomas, Unaffiliated; 6. Broc Higley, Unaffiliated
D4 - 86
1. Bostyn Hackett, NWAA; 2. Xander Gaba, Lowville Wrestling; 3. Benito Bautista, LeRoy Youth Wrestling; 4. Carter Holland, Phoenix Combat Kids (Pin2Win); 5. John DiBrango, Extreme Wrestling; 6. Eric Lapage, Malone Youth Wrestling
D4 - 93
1. Ely-Jah Maye, NWAA; 2. Owen Beach, Unaffiliated; 3. Michael Mullin, Unaffiliated; 4. Cody Bell, South Jefferson Spartans; 5. Kaleb Crouse, The Square Wrestling Academy; 6. Cameron Sullivan, Baldwinsville Wrestling
D4 - 101
1. Bryce Reimer, North Tonawanda Youth Wrestling; 2. Kasen Hardy, Unaffiliated; 3. Carson Fenton, Honeoye Falls-Lima Wrestling Club; 4. Dawson Smith, Mexico Wrestling Club; 5. Johnathan Castle, Unaffiliated; 6. Carson Braley, Falconer Wrestling Club
D4 - Heavyweight
1. Elias Dolson, Bear Cave Wrestling Club; 2. Dominic Darch, Batavia Little Devils; 3. Gillian Capitano, Grindhouse Youth Wrestling; 4. Edward Hahn, Pittsford Junior Panthers; 5. Laniyah Twoguns, Seneca Chiefs; 6. Evan Cornue, Unaffiliated
D5 (born 2009) - 54
1. Timmy Boda, Bombsquad Wrestling Club/Ultimate Athletics; 2. Michael Viafore, Gorilla Grapplers Wrestling; 3. Ethan Hauser, Dynamic; 4. Kaden Poulin, Shenenedehowa Youth Wrestling; 5. William Soto, Hudson Valley Wrestling Academy; 6. Isaac Kurtz, Canisteo Wrestling Club
D5 - 58
1. Chase Phillips, B2 Wrestling Academy; 2. Joseph Scott, Slingshot Wrestling Club; 3. Bronco Campsey, B2 Wrestling Academy; 4. Aaden Mcmillen, Bombsquad Wrestling Club/Ultimate Athletics; 5. Conner Hansen, Phoenix Combat Kids (Pin2Win); 6. Henry Roes, Beaver River Youth Wrestling
D5 - 62
1. Finnegan OBrien, Unaffiliated; 2. Brody DiCaprio, Journeyman Wrestling Club; 3. Mason DellaPenta, Eden Wrestling Club; 4. Tanner Catrabone, Bison Wrestling Club; 5. Wyatt Sartori, Canisteo Wrestling Club; 6. Colin Greene, LeRoy Youth Wrestling
D5 - 66
1. Jacob Hurd, Bison Wrestling Club; 2. Evan Sheils, Bombsquad Wrestling Club/Ultimate Athletics; 3. Travis White, Unaffiliated; 4. Carter Schermerhorn, BH-BL Youth Wrestling; 5. Miles Torres, WRCL Wrestling; 6. Mayson Simmons, Grindhouse Youth Wrestling
D5 - 70
1. Devon Weber, LeRoy Youth Wrestling; 2. Maverick Beckwith, Gorilla Grapplers Wrestling; 3. Vincent Augello, B2 Wrestling Academy; 4. Jacob Sweeney, NWAA; 5. Ryder Reichert, Batavia Little Devils; 6. Javone Dawkins, Brawlers Elite
D5 - 75
1. Ethan Andreula, Long Beach Gladiators; 2. Camryn Howard, Dynamic; 3. Abdul-Jamil Zaggout, Gorilla Grapplers Wrestling; 4. Adam Munz, Team PROPER-LY Trained; 5. Jakob Bishop, Slingshot Wrestling Club; 6. Liam Onofre, Unaffiliated
D5 - 80
1. Jacob Hale, Lockport Kids Club; 2. Liam Ogden, 5th round Wrestling Club; 3. Jake Caffrey, Blue Wave Wrestling; 4. Dawson Messinger, Journeyman Wrestling Club; 5. Tristen Gibbs, WRCL Wrestling; 6. Haydin Smith, Unaffiliated
D5 - 86
1. Theodore Harris, Unaffiliated; 2. Lucas Mott, Unaffiliated; 3. Joseph Green, Ogdensburg Youth Wrestling; 4. Tyler Dell, Springville Griffins Wrestling Club; 5. Noah Booth, Falconer Wrestling Club; 6. Adrian Leo, North Tonawanda Youth Wrestling
D5 - 94
1. Joseph Uhrig, Minisink Valley; 2. Jaxson Burchard, 5th round Wrestling Club; 3. Ethan Matthews, The Square Wrestling Academy; 4. Patrick Braley, Falconer Wrestling Club; 5. Brodi Martin, Sandy Creek Youth Wrestling; 6. Henry Wortkoetter, NWAA
D5 - 102
1. Jackson Worden, Celtic Wrestling; 2. Connor Travis, Unaffiliated; 3. Brennen Riquier, Unaffiliated; 4. Jonathan Landen, North Tonawanda Youth Wrestling; 5. Isaiah Fisher, Wolverine Den; 6. Trevor Monell, Owego Wrestling
Isaiah Fisher (Wolverine Den) won by fall over Trevor Monell (Owego Wrestling) (Fall 1:57)
D5 - 112
1. Eli Ricci, Victor Youth Wrestling; 2. Jordan Steinhauer, 5th round Wrestling Club; 3. Toby Watson, WRCL Wrestling; 4. James Capasso, Ballston Spa Youth Wrestling Club; 5. Kadyn Derby, Mustang Wrestling Club; 6. Brody Travis, Unaffiliated
D5 - 122
1. Jerod Olrich, Brawlers Elite; 2. Kaydin Welch, The Square Wrestling Academy; 3. Luke Coban, Unaffiliated; 4. Ryan Kempf, Unaffiliated; 5. Kenyon Davidson, Club Anarchy Wrestling; 6. Kamdyn Hughes, Celtic Wrestling
D5 - Heavyweight
1. Thomas Kellas, Unaffiliated; 2. Nolan Roberts, South Jefferson Spartans; 3. Peyton Mullin, Unaffiliated; 4. Wyatt Giarla, Unaffiliated; 5. William Menter, Rome Wrestling
D6 (born 2008) - 58
1. Brady Maneri, Ruthless Aggression Wrestling; 2. Adrian Torres, WRCL Wrestling; 3. John Winseman, Honeoye Falls-Lima Wrestling Club; 4. Lucas Kimber, Bison Wrestling Club; 5. Sean McDonald, Bison Wrestling Club; 6. Mason Ray, Penfield Youth Wrestling
D6 - 62
1. Brayden Kellison, Bison Wrestling Club; 2. Gabe MacVittie, Bison Wrestling Club; 3. Kadin Cole, Bombsquad Wrestling Club/Ultimate Athletics; 4. Thomas Looby Jr., Unaffiliated; 5. Vincent Orandello, Dynamic; 6. Jayden Miesch, Brockport Jr. Blue Devils
D6 - 66
1. Gavin Mangano, Unaffiliated; 2. Ashten Haley, Gorilla Grapplers Wrestling; 3. Dawson Wojtaszczyk, LeRoy Youth Wrestling; 4. Lucas Witter, Bombsquad Wrestling Club/Ultimate Athletics; 5. Cullen Edwards, Eden Wrestling Club; 6. Thandon Bensink, WRCL Wrestling
Cullen Edwards (Eden Wrestling Club) won by major decision over Thandon Bensink (WRCL Wrestling) (Maj 11-2)
D6 - 70
1. Cameron Monahan, Ruthless Aggression Wrestling; 2. Gavin Burchanowski, Unaffiliated; 3. Carmine Calimeri, Team Legacy; 4. Bobby Pullen, Celtic Wrestling; 5. Issiah Ruiz, Unaffiliated; 6. Tommy Slack, Bison Wrestling Club
D6 - 74
1. George Johnson Jr., Unaffiliated; 2. Tyson Schirmer, Indian River Pee Wee Wrestling; 3. Zukhriddin Majidov, Unaffiliated; 4. Quentin Getzin, Bombsquad Wrestling Club/Ultimate Athletics; 5. Chase Harrison, Honeoye Falls-Lima Wrestling Club; 6. Donnell Lowden, Indian River Pee Wee Wrestling
D6 - 78
1. Jayden Duncanson, Bombsquad Wrestling Club/Ultimate Athletics; 2. Chase Richards, Bison Wrestling Club; 3. Ethan Smith, Canisteo Wrestling Club; 4. Trevor DellaPenta, Eden Wrestling Club; 5. Liam Hayes's, Unaffiliated; 6. Ryan Mashaw, Gounerneur Wrestling
D6 - 83
1. Austin Hall, Canisteo Wrestling Club; 2. Sawyer Dickinson, North Tonawanda Youth Wrestling; 3. Brody Flaitz, Canisteo Wrestling Club; 4. Trent Lewis, Team Legacy; 5. Logan Walseman, Beaver River Youth Wrestling; 6. Immanuel Cotton, Victor Youth Wrestling
D6 - 88
1. Angelo Revella, Minisink Valley; 2. Austin Fesinger, Ruthless Aggression Wrestling; 3. Trent Buttles, Rush-Henrietta Youth Wrestling; 4. Mason Meissner, NWAA; 5. Louden Elliott, Carthage Wrestling Association; 6. Eric Kozlowski, Unaffiliated
D6 - 94
1. Zachary Filip, Hudson Valley Wrestling Academy; 2. Billy Wood, Bison Wrestling Club; 3. Baylee Williams, AWC; 4. Dustin LaBarge, Unaffiliated; 5. Jayden John, Gowanda Youth Wrestling; 6. Jaxon Koenig, Golden Knights Wrestling
D6 - 102
1. Wyatt Boice, Minisink Valley; 2. Kody Foster, Camden Youth Wrestling; 3. Christopher Doshna, Bombsquad Wrestling Club/Ultimate Athletics; 4. Clayton Smith, Unaffiliated; 5. Gavin DeLong, Lake Shore Wrestling; 6. Santino Musilli, Eden Wrestling Club
D6 - 112
1. Brayden Potter, WRCL Wrestling; 2. Tayah Beach, Unaffiliated; 3. Brennen Rice, Eden Wrestling Club; 4. Ciro Perrone, Long Beach Gladiators; 5. Gianni Velazquez, Geneva Jr. Panthers; 6. Christopher Perry, Mustang Wrestling Club
D6 - 122
1. John Drapaniotis, Gorilla Grapplers Wrestling; 2. Richard Inman, Mustang Wrestling Club; 3. Ben Sackett, Honeoye Falls-Lima Wrestling Club; 4. Dana Guild, Unaffiliated; 5. Branden Francis, Unaffiliated; 6. Colin Kazmierczak, LeRoy Youth Wrestling
D6 - 134
1. Cadin Hannum, Owego Wrestling; 2. Mason Naple, Victor Youth Wrestling; 3. Jaxon Backus, Club Anarchy Wrestling
D6 - Heavyweight
1. Maximus Mccarthy, Bison Wrestling Club; 2. Christopher Belmonte, Team PROPER-LY Trained; 3. Garrett Goethals, Unaffiliated; 4. Zach Kuelling, Unaffiliated
D7 (born 2007) - 65
1. Evin Gursoy, Unaffiliated; 2. Lucas Hoffman, Bombsquad Wrestling Club/Ultimate Athletics; 3. Dylan Depew, Canisteo Wrestling Club; 4. Trey LeChase, Fairport Jr. Red Raiders; 5. Chase Huntley, Phoenix Combat Kids (Pin2Win); 6. Maxwell Yount, Holland Youth Wrestling
D7 - 70
1. Gary McDowell, Wolverine Den; 2. Luke Satriano, Unaffiliated; 3. Cooper Merli, Hudson Valley Wrestling Academy; 4. Donavan Fraher, Bombsquad Wrestling Club/Ultimate Athletics; 5. Gene Edwards, Team PROPER-LY Trained; 6. Dunia Sibomana, Long Beach Gladiators
D7 - 75
1. Patrick Grimsey, Black Belt Wrestling Academy; 2. Christopher Noto, Honeoye Falls-Lima Wrestling Club; 3. Carson Fairbank, WRCL Wrestling; 4. Gino Manta, B2 Wrestling Academy; 5. Eian A. Peterson, NWAA; 6. Anthony Ciotoli, Bombsquad Wrestling Club/Ultimate Athletics
D7 - 80
1. Mason Ketcham, Hudson Valley Wrestling Academy; 2. Logan Alfalla, Dynamic; 3. Gabriel English, Gorilla Grapplers Wrestling; 4. Bryce DellaPenta, Eden Wrestling Club; 5. William Ackley, Bombsquad Wrestling Club/Ultimate Athletics; 6. Thomas Crumpler, Bison Wrestling Club
D7 - 85
1. Jason Kwaak, Dynamic; 2. Ayden Buttery, Bison Wrestling Club; 3. Liam Carlin, Journeyman Wrestling Club; 4. Liam English, Gorilla Grapplers Wrestling; 5. Brody Heckman, Brockport Jr. Blue Devils; 6. Logan Mohl, Hudson Valley Wrestling Academy
D7 - 90
1. Lucius Anderson, Unaffiliated; 2. Anthony Tresch, Minisink Valley; 3. Chase Waite, South Jefferson Spartans; 4. Waylan Winseman, Honeoye Falls-Lima Wrestling Club; 5. Braden Hagenbuch, Unaffiliated; 6. Joey Mastrantonio, 5th round Wrestling Club
D7 - 96
1. Griffin LaPlante, Bison Wrestling Club; 2. Zoe Griffith, Glens Falls Youth Wrestling; 3. Wyatt Meade, Gorilla Grapplers Wrestling; 4. Eric DeKing, Mustang Wrestling Club; 5. Tavyn MacDonell, Wolverine Den; 6. Christopher Ferranti, Long Beach Gladiators
D7 - 102
1. Dikota Hamilton, Bombsquad Wrestling Club/Ultimate Athletics; 2. Quinlan Smathers, Unaffiliated; 3. Jacob Stephenson, Bison Wrestling Club; 4. Ethan Avery, Massena Jr. Wrestling; 5. Ethan Evangelow, Mustang Wrestling Club; 6. James Hargather, Hilton Junior Cadets
D7 - 110
1. Greyson Meak, Unaffiliated; 2. Mike Roberts, Watertown Cyclones Wrestling; 3. Preston Jackson, Pittsford Junior Panthers; 4. Madison Westerberg, Celtic Wrestling; 5. Jc Starowitz, Brockport Jr. Blue Devils; 6. Tucker Jobe, Eden Wrestling Club
D7 - 120
1. Mason DePew, Wolverine Den; 2. Robert Petit V, Bombsquad Wrestling Club/Ultimate Athletics; 3. Ayden Miller, Powerhouse Wrestling; 4. Noah Leathersich, Apex Wrestling (NY); 5. Dylan Smith, Journeyman Wrestling Club; 6. Richard Doxey Jr., Bison Wrestling Club
D7 - 130
1. Keeran Timerman, Team PROPER-LY Trained; 2. Mikaela Tepley, Dynamic; 3. Ari Greenfeld, Long Beach Gladiators; 4. Nathan Worden, Gounerneur Wrestling; 5. Nicholas Hargarther, Unaffiliated
D7 - 142
1. Juuso Young, Wolverine Den; 2. Jaceon Hadsell, Geneva Jr. Panthers; 3. Kamdyn Dorchester, Carthage Wrestling Association; 4. Cameron Wheeland, Unaffiliated; 5. Noah Morlock, Wolverine Den; 6. Jeremy McRedmond, Extreme Wrestling
D7 - 155
1. Mason Maring, WRCL Wrestling; 2. William Wortkoetter, NWAA; 3. Kaleb Condello, Rush-Henrietta Youth Wrestling; 4. Landen Stanton, Club Anarchy Wrestling; 5. Cayden Blackman, Unaffiliated
D7 - Heavyweight
1. Landon Andrade, Gorilla Grapplers Wrestling; 2. Jaxon Bernas, Pittsford Junior Panthers; 3. Trevor Kief, Pioneer Youth Wrestling; 4. Owen Englert, Honeoye Falls-Lima Wrestling Club
D8 (born 2006) - 70
1. Shane Dobbins, Unaffiliated; 2. Austin Zimmerman, Bison Wrestling Club; 3. Kaleb Smith, Bombsquad Wrestling Club/Ultimate Athletics; 4. Sam Reikes, Unaffiliated; 5. Logan Trim, Unaffiliated; 6. Ayden Downing, Carthage Wrestling Association
D8 - 75
1. Aidan Shufelt, Bombsquad Wrestling Club/Ultimate Athletics; 2. Caleb Cole, Gorilla Grapplers Wrestling; 3. Travis Heck, Bison Wrestling Club; 4. Anthony Clem, Law Wrestling Academy; 5. Talan Hubbard, Brawlers Elite; 6. Dylan Nolan, Bombsquad Wrestling Club/Ultimate Athletics
D8 - 81
1. Cyrus Hurd, WRCL Wrestling; 2. Joseph Clem, Law Wrestling Academy; 3. Ralph Keeney, Journeyman Wrestling Club; 4. Richie Wood, Bison Wrestling Club; 5. Landon Copley, Black Belt Wrestling Academy; 6. Trey Buchholz, Wolverine Den
D8 - 87
1. Jordan Joslyn, WRCL Wrestling; 2. Darren Florance, Gorilla Grapplers Wrestling; 3. Aidan Gillings, Bison Wrestling Club; 4. Ethan Purdy, AWC; 5. Carmine DiNovi, Unaffiliated; 6. Reese Levendusky, Slingshot Wrestling Club
D8 - 93
1. Chase Nevills, AWC; 2. Ethan Coleman, Wolverine Den; 3. Jack Lamson, Ruthless Aggression Wrestling; 4. Charlie Foster, Camden Youth Wrestling; 5. Christopher Holm, Blue Wave Wrestling; 6. Luke VanGorden, Unaffiliated
D8 - 99
1. Te'Shaun Mathews, NWAA; 2. Mike Giugliano, B2 Wrestling Academy; 3. Richie Degon, Unaffiliated; 4. Kane Lynch, Indian River Pee Wee Wrestling; 5. Tyler Simons, Hilton Junior Cadets; 6. Levi Bellis, Tioga Tiger 3-Style
D8 - 106
1. Tavian Camper, AWC; 2. Owen Emmick, Bombsquad Wrestling Club/Ultimate Athletics; 3. Landon Lazarek, Hilton Junior Cadets; 4. Max Casiano, Blue Wave Wrestling; 5. Trevor Barry, BAGUBA; 6. Thomas Cieleski, Long Beach Gladiators
D8 - 113
1. Danny Parker, Bombsquad Wrestling Club/Ultimate Athletics; 2. Mason Rowley, Extreme Wrestling; 3. Chester Grazier, Black Belt Wrestling Academy; 4. Dylan Vanegas, Unaffiliated; 5. Keith Miller, WRCL Wrestling; 6. Charlie Rossner, Unaffiliated
D8 - 120
1. Anthony Harris, Unaffiliated; 2. Caleb Plunkett, Newburg Wrestling Club; 3. Austin Boff, Bison Wrestling Club; 4. Tristan Smithers, Black Belt Wrestling Academy; 5. Iain O'Donnell, NWAA; 6. Kaileb Gunter, Unaffiliated
D8 - 128
1. Matthew Rodriguez, Law Wrestling Academy; 2. John Watson, WRCL Wrestling; 3. Ryan Burton, Minisink Valley; 4. Maddox Sprague, Sandy Creek Youth Wrestling; 5. Jayden Onofre, Unaffiliated; 6. Deakyn Hughes, Celtic Wrestling
D8 - 136
1. Thomas Mancini, Unaffiliated; 2. Sean Kelly, Lowville Wrestling; 3. Devyn Morrison, Falconer Wrestling Club; 4. Jordan Lowery, Unaffiliated; 5. Damien Toby, Unaffiliated; 6. Colton Barrett, Unaffiliated
D8 - 145
1. Bryson Tibbs, Bear Cave Wrestling Club; 2. J.t. Ricci, Victor Youth Wrestling; 3. Gavin Taylor, Rush-Henrietta Youth Wrestling; 4. Sheldon Cunningham, Maryvale Youth Wrestling; 5. Hunter Dean, Unaffiliated
D8 - 155
1. Kyle Kubik, Bear Cave Wrestling Club; 2. Trey McGee, Unaffiliated; 3. Dominic Jones, Mustang Wrestling Club; 4. Salvatore Fresco, Extreme Wrestling; 5. Shane Kisielewski, Victor Youth Wrestling; 6. Keegan Hardy, Unaffiliated
D8 - 170
1. Jayden Brown, Unaffiliated; 2. Dominic Roes, Beaver River Youth Wrestling; 3. Hamzilla Merrick, NWAA; 4. Thomas Bonin, Cattaragus Little Valley Youth Wrestling; 5. Austin Babcock, Tioga Tiger 3-Style; 6. Zachary Hammond, Unaffiliated (S-VE)
D8 - Heavyweight
1. Mason Pollack, Windsor Youth Wrestling
D9 (born 2005) - 81
1. Michael Syposs, Bison Wrestling Club; 2. NIcolas Greco, Mahopac Wrestling; 3. Ken Schmitz, Bison Wrestling Club; 4. Zachary Kotsubka, Tioga Tiger 3-Style; 5. Jr Leuer, Bison Wrestling Club; 6. Ryan Parton, Penfield Youth Wrestling
D9 - 87
1. Gavin Ciarfella, Bison Wrestling Club; 2. Trevor Cortright, Gorilla Grapplers Wrestling; 3. Avishai Berg, Journeyman Wrestling Club; 4. Chase Lawton, South Jefferson Spartans; 5. Colin Scherer, Unaffiliated; 6. Ryan Farley, Slingshot Wrestling Club
D9 - 93
1. Vincent Grembocki, Journeyman Wrestling Club; 2. Dominick Doyle, Journeyman Wrestling Club; 3. Xander Kirsch, Pioneer Youth Wrestling; 4. Jaden Crumpler, Bison Wrestling Club; 5. Jazz Spaulding, Honeoye Falls-Lima Wrestling Club; 6. Jacob Striejewske, Maryvale Youth Wrestling
D9 - 99
1. Joshua Warland, Journeyman Wrestling Club; 2. Anthony Mirando, Blue Wave Wrestling; 3. Austin Chase, Falconer Wrestling Club; 4. Jordan Brown, Hudson Valley Wrestling Academy; 5. Caleb Sweet, Unaffiliated; 6. Michael Berube, Long Beach Gladiators
D9 - 106
1. Jack Clough, Watertown Cyclones Wrestling; 2. Isaac Allen, Bombsquad Wrestling Club/Ultimate Athletics; 3. Devlin Blanchard, Journeyman Wrestling Club; 4. Tremell Mathews, NWAA; 5. Kevin Rourke, Unaffiliated; 6. Kenny Leverich, B2 Wrestling Academy
D9 - 113
1. Colin Carlin, Journeyman Wrestling Club; 2. Owen Hicks, Unaffiliated; 3. Dylan Petrie, AWC; 4. Erich Zuhlsdorf, Unaffiliated; 5. Christopher Boccard, Blue Wave Wrestling; 6. Thomas Martin, Lake Shore Wrestling
D9 - 120
1. Ousmane Duncanson, Bombsquad Wrestling Club/Ultimate Athletics; 2. Joseph Mattei, Unaffiliated; 3. Culley Bellino, Team PROPER-LY Trained; 4. Vandavian Way, Gounerneur Wrestling; 5. Colden Hardy, Massena Jr. Wrestling; 6. Kaleb Natali, General Brown Mighty Lions
D9 - 128
1. Collin Coughenour, NWAA; 2. Mason Edwards, Gorilla Grapplers Wrestling; 3. Manuel Gonzales, Lowville Wrestling; 4. Jacob Phillips, Brockport Jr. Blue Devils; 5. Landen Moshier, Lowville Wrestling; 6. Hector Morrobel, Long Beach Gladiators
D9 - 136
1. George Karvounidis, Apex Wrestling (NY); 2. Conner Shaw, AWC; 3. Jonathan Cranker, Unaffiliated; 4. Bryant Morrison, Falconer Wrestling Club; 5. Dawson Russo, Gowanda Youth Wrestling; 6. Benjamin Wortkoetter, NWAA
D9 - 145
1. Skyler Sturdevant, Journeyman Wrestling Club; 2. Adam LaFountain-Rowell, Apex Wrestling (NY); 3. Ison Shirley, WRCL Wrestling; 4. Jake Backus, Unaffiliated; 5. Samuel Judasz, Lancaster Wrestling; 6. Kamrin Stanton, Club Anarchy Wrestling
D9 - 155
1. Gage Burgess, Unaffiliated; 2. Connor Stein, Falconer Wrestling Club; 3. Trey Darmody-latham, The Square Wrestling Academy; 4. Dylan Sykes, Black Belt Wrestling Academy; 5. Andrew Mickel, Journeyman Wrestling Club; 6. Cooper Funk, Malone Youth Wrestling
D9 - 170
1. Henry Baronowski, Dynamic; 2. Miska Young, Wolverine Den; 3. Jesse O;Donnell, Gorilla Grapplers Wrestling; 4. Hudson Cobe, Blue Wave Wrestling; 5. Roy Gamble, Massena Jr. Wrestling; 6. Leo Tallarico, Unaffiliated
D9 - 188
1. Tristen Hitchcock, Journeyman Wrestling Club; 2. Braiden Merrill-ventra, Unaffiliated; 3. Trent Sibble, Wolverine Den; 4. Trent Snide, Unaffiliated; 5. Scott Winchell Iii, Unaffiliated; 6. Broden Alston, Minisink Valley
D9 - 210
1. Noah Wazinski, Celtic Wrestling; 2. David Forrest, Unaffiliated
D9 - Heavyweight
1. Stephan Monchery, Bear Cave Wrestling Club; 2. Herman Wooten III, Bison Wrestling Club; 3. Cameron Groncki, Unaffiliated; 4. Jared Haers, Unaffiliated; 5. Trevor Wallace, Lockport Kids Club
D10 (born 2000-2004) - 99
1. Xavier De Jesus-Remchuk, Canisteo Wrestling Club; 2. Hunter Kurtz, Wolverine Den; 3. Mikey Manta, B2 Wrestling Academy; 4. Cameron Reohr, Journeyman Wrestling Club; 5. Gage LaPlante, Bison Wrestling Club; 6. Zachary Dellinger, Bison Wrestling Club
D10 - 106
1. Jashon Holmes, Journeyman Wrestling Club; 2. Sean Cullen, Apex Wrestling (NY); 3. Jafet Velasquez, Long Beach Gladiators; 4. Joseph Florance, Gorilla Grapplers Wrestling; 5. Jacob Coral, Dynamic; 6. Kaleb Schurkus, Lancaster Wrestling
D10 - 113
1. Avery Leonard, Gorilla Grapplers Wrestling; 2. Maxwell Gallagher, B2 Wrestling Academy; 3. Jeremiah Echevarria, Long Beach Gladiators; 4. Donovan Bukaczeski, Bison Wrestling Club; 5. Brayden Newman, Falconer Wrestling Club; 6. Kevin Lopez, Long Beach Gladiators
D10 - 120
1. Andrew Walseman, Beaver River Youth Wrestling; 2. Christian Paredes, Unaffiliated; 3. Jack Randle, Bison Wrestling Club; 4. Ryan Sleezer, Unaffiliated; 5. Daniel Kirsch, Pioneer Youth Wrestling; 6. Tyler Rossini, Journeyman Wrestling Club
D10 - 126
1. Brian Bielec, Bison Wrestling Club; 2. Aidan Green, Canisteo Wrestling Club; 3. Alex Booth, Indian River Pee Wee Wrestling; 4. Austin Sill, Unaffiliated; 5. Ethen Garrison, Unaffiliated; 6. Ryan Sweeney, BAGUBA
D10 - 132
1. Sean Peterson, Unaffiliated; 2. Marc Kleyman, Dynamic; 3. Shane Walczyk, Eden Wrestling Club; 4. Damian Moultrup, Wolverine Den; 5. Kaleb Carreon, Fulton Wrestling; 6. Trevor Robbins, Journeyman Wrestling Club
D10 - 138
1. Jacob Deguire, Journeyman Wrestling Club; 2. Sam Dow, Bombsquad Wrestling Club/Ultimate Athletics; 3. Sheldon Gardner, Wolverine Den; 4. Austin Bourgeois, WRCL Wrestling; 5. Ahmad Sameer, Unaffiliated; 6. Brendon Rowe, WRCL Wrestling
D10 - 145
1. Devin Woodworth, Unaffiliated; 2. Bobby Billett, Unaffiliated; 3. Joshua Jones, Unaffiliated; 4. Gregory Hotaling, Unaffiliated; 5. Justin Marine, Long Beach Gladiators; 6. Brendon Ramsey, WRCL Wrestling
D10 - 152
1. Dalton Gardner, Wolfpack Wrestling; 2. Alexander Mathieu, Indian River Pee Wee Wrestling; 3. Karamvir Hothi, Rush-Henrietta Youth Wrestling; 4. Dakota Mascho, Wolverine Den; 5. Isaiah Rodriguez, Unaffiliated; 6. Ian Schwam, Unaffiliated
D10 - 160
1. Giovanni Schifano, Unaffiliated; 2. Alfred MacNeill, Malone Youth Wrestling; 3. Daniel Cassera, Unaffiliated; 4. Reese Lockwood, Bombsquad Wrestling Club/Ultimate Athletics; 5. Ethan Stotler, Unaffiliated (Waverly); 6. Aj Fricchione, Minisink Valley
D10 - 170
1. Colby Johnson, Team PROPER-LY Trained; 2. Jeffrey Geller, Unaffiliated; 3. Bryce Baglia, Falconer Wrestling Club; 4. Nicholas Marsh, Unaffiliated; 5. Ryder Slayton, Canisteo Wrestling Club; 6. Daniel Mattei, Unaffiliated
D10 - 182
1. Anthony Rasmussen, South Jefferson Spartans; 2. Jake Whitmore, Indian River Pee Wee Wrestling; 3. Scott Defex, Long Beach Gladiators; 4. Brennan Fingler, Churchville-Chili Wrestling; 5. Scott Barnhart, Club Anarchy Wrestling; 6. Issac Minguez, Celtic Wrestling
D10 - 195
1. Kyler Martin, Indian River Pee Wee Wrestling; 2. Ryan Stein, Journeyman Wrestling Club; 3. Colby Mattice, Colonie Wrestling; 4. Kyle Kasper, Unaffiliated; 5. Kaylieb Stanton, Club Anarchy Wrestling; 6. Jonathan Sisk, Brockport Jr. Blue Devils
D10 - 220
1. Keyshin Cooper, Ruthless Aggression Wrestling; 2. Louis Rocca, Apex Wrestling (NY); 3. Cole Marr, Celtic Wrestling; 4. Sebastian Underwood, Journeyman Wrestling Club; 5. Benjamin Szymanowski Jr., WRCL Wrestling; 6. Armel Duke, Bear Cave Wrestling Club
D10 - Heavyweight
1. Jacob DeWall, Celtic Wrestling; 2. Camrin Russell, Unaffiliated; 3. Brian Garrity, Journeyman Wrestling Club; 4. Stefaan Fearon, Lockport Kids Club; 5. Jon Bigsby, Unaffiliated; 6. John Hammond Jr., Unaffiliated (S-VE)
Girls
G1 (born 2011-2013) - 34-40
1. Elayna Velez, Hilton Junior Cadets; 2. Paisley McDonald, Unaffiliated; 3. Mariana Dorn, Bombsquad Wrestling Club/Ultimate Athletics; 4. Lilli Sweeney, NWAA; 5. Niya Mateo, Geneva Jr. Panthers; 6. Daphne Twoguns, Seneca Chiefs
G1 - 43-45
1. Liberty Jones-Smith, Grindhouse Youth Wrestling; 2. Kaela Gabel, Webster Jr Titans Youth Wrestling; 3. Josie Ransom, The Square Wrestling Academy; 4. Reagan Bode, Penfield Youth Wrestling
G1 - 44-46
1. Lorilye Beardsley, LeRoy Youth Wrestling; 2. Evaleyena Phetteplace, Club Duel; 3. Chloe Ingram, Grindhouse Youth Wrestling; 4. Victoria Lombardo, WRCL Wrestling
G1 - 46-50
1. Leah Wolcott, Waverly Youth Wrestling; 2. Aurora Maring, WRCL Wrestling; 3. Kaydence Golding, Colonie Wrestling; 4. Zoie Cullinan, Slingshot Wrestling Club; 5. Taylor Sindoni, Tioga Tiger 3-Style; 6. Mackenzie Carkeek, Gowanda Youth Wrestling
G1 - 52-56
1. Samantha Massey, Mustang Wrestling Club; 2. Mackenzie Miesch, Wolverine Den; 3. Hannah Evans, Falconer Wrestling Club; 4. Abigail Simons, Club Duel; 5. Izabela Vough, Owego Wrestling
G1 - 58-60
1. Aubree Dignean, The Square Wrestling Academy; 2. McKella Hodkin, Wolfpack Wrestling; 3. Ellouise Brown, Wolverine Den; 4. Hailey DeGraw, Venom Girls Wrestling Club; 5. Michaela Daly, Unaffiliated
G1 - 65-76
1. Delanie Smith, Canisteo Wrestling Club; 2. Lexi Doxstader, Holland Youth Wrestling; 3. Sophia Young, Tioga Tiger 3-Style
G2 (born 2008-2010) - 44-49
1. Bella Lanni, Wolverine Den; 2. Ashlynn Clarke, General Brown Mighty Lions; 3. Zoee Cook, Massena Jr. Wrestling
G2 - 51-54
1. Gabriella Barone, Bison Wrestling Club; 2. Ava Lawton, South Jefferson Spartans; 3. Miranda Hines, Cattaragus Little Valley Youth Wrestling; 4. Sonya Dordoni, Horseheads Youth Wrestling; 5. Lilly Simons, Club Duel; 6. Violet Herman, Fairport Jr. Red Raiders
G2 - 57-60
1. Gail Sullivan, Venom Girls Wrestling Club; 2. Rylie Meagher, Sandy Creek Youth Wrestling; 3. Bella Phelps; 4. Torrin OBrien, South Jefferson Spartans; 5. Kayliana Downing, Carthage Wrestling Association; 6. Dallas King, Massena Jr. Wrestling
G2 - 60-64
1. Charlie Wylie, Tri-State Wrestling (HV); 2. Lilly Bode, Penfield Youth Wrestling; 3. Abby Hargarther; 4. Cadence Guy; 5. Aileya Brown; 6. Jade Rumble, Warrenburg Wrestling
G2 - 64-68
1. Haley Leclair, Unaffiliated; 2. Lexus Bonnie, Bombsquad Wrestling Club/Ultimate Athletics; 3. Riley Hawley, Unaffiliated; 4. Victoria Brinklow, The Square Wrestling Academy; 5. Villette Jary, Barker/Royhart Youth Wrestling Club; 6. Coriahna Martin, Indian River Pee Wee Wrestling
G2 - 69-72
1. Jaylah Bice, Indian River Pee Wee Wrestling; 2. Peyton Waite, South Jefferson Spartans; 3. Chloe Haig, Unaffiliated; 4. Avery Waufle; 5. Haven Hasseleton, Unaffiliated; 6. Jasmine Brucato, Honeoye Falls-Lima Wrestling Club
G2 - 75-81
1. Audrey Levendusky, Slingshot Wrestling Club; 2. Alexa Doxey, Bison Wrestling Club; 3. Keira Filip, Hudson Valley Wrestling Academy; 4. Brooke Swalgin, Golden Knights Wrestling; 5. Katie Thibault, Geneva Jr. Panthers
G2 - 82-86
1. RaeAnn Craft, Bombsquad Wrestling Club/Ultimate Athletics; 2. Kiara Davidson, Club Anarchy Wrestling; 3. Jourdyn Cobb, Falconer Wrestling Club; 4. Serenity Babcock, Tioga Tiger 3-Style
G2 - 89-96
1. Baylee Williams, AWC; 2. Alivia Cartwright, Unaffiliated; 3. Contessa Vanskiver; 4. Amelia Toomey, Tioga Tiger 3-Style
G2 - 106-110
1. Tayah Beach, Independent Wrestling Club; 2. Laniyah Twoguns, Seneca Chiefs
G3 (born 2005-2007) - 66-71
1. Teegan Sibble, Wolverine Den; 2. Aislin Kellner, Hudson Valley Wrestling Academy; 3. Amelia Armstrong, Unaffiliated
G3 - 77-83
1. Rebecca Brennan, Hudson Valley Wrestling Academy; 2. Lilah Greco, Mahopac Wrestling; 3. Annalee Maiaro, Venom Girls Wrestling Club; 4. Alexiya Thuman, Lake Shore Wrestling; 5. Hannah Cobb, Falconer Wrestling Club
G3 - 88-92
1. Sadie Campsey, B2 Wrestling Academy; 2. Natalie McDowell, Wolverine Den; 3. Zinay Vargas, Indian River Pee Wee Wrestling; 4. Paige Shelton, Club Anarchy Wrestling; 5. Trista Blasz, Bison Wrestling Club; 6. Peyton Pettit, Gorilla Grapplers Wrestling
G3 - 95-103
1. Samantha Pawlinga, BH-BL Youth Wrestling; 2. Madeleine Wadsworth, Falconer Wrestling Club; 3. Zoe Griffith, Gounerneur Wrestling; 4. Bryanna Moultrup, Wolverine Den; 5. Brooke Tarshis, Venom Girls Wrestling Club; 6. Natalie Young, Tioga Tiger 3-Style
G3 - 105-113
1. Madison Westerberg, Celtic Wrestling; 2. Ellanora Bode, Penfield Youth Wrestling; 3. Emma Kinney; 4. Kadence Racine, BGAH Youth Wrestling; 5. Niamh Corrigan, Columbia Youth Wrestling
G3 - 111-119
1. Kaylee Swalgin, Golden Knights Wrestling; 2. Selina Moore, Gorilla Grapplers Wrestling; 3. Ke'ya Stevens, Seneca Chiefs; 4. Lilly Hargarther; 5. Cara Yates, Rome Wrestling
G3 - 125-137
1. Emily Brown, Wolverine Den; 2. Mikaela Tepley, ALPHA Girl's Wrestling; 3. Raegan Johnson, Brawlers Elite; 4. Laci Giarla, Unaffiliated
G3 - 139-146
1. Elizabeth Rushman, Slingshot Wrestling Club; 2. Elizabeth Giarla, Unaffiliated; 3. Peyton Mullin, Unaffiliated; 4. Kia Flynn, Brawlers Elite
G4 (born 2000-2004) - 93-116
1. Esther Levendusky, Slingshot Wrestling Club; 2. Lina Diamond, Long Beach Gladiators; 3. Skylynn Tomlinson, Unaffiliated
G4 - 119-127
1. Riley Dalrymple, AWC; 2. Elizabeth Hines, Cattaragus Little Valley Youth Wrestling; 3. Kylah Holka, NWAA; 4. Amanda Colombo, Renegades Wrestling
G4 - 130-139
1. Danielle Stanley, Unattached; 2. Latifa McBryde, Unattached; 3. Damiana Racciatti, Unaffiliated; 4. Jade Eldridge, Renegades Wrestling; 5. Alexandra Streeter, Bombsquad Wrestling Club/Ultimate Athletics; 6. Kristen Warrior, Seneca Chiefs
G4 - 184-193
1. Jamilah McBryde, Unattached; 2. Morgan Davidson, Alfred Almond Wrestling Club; 3. Sophie Pollack; 4. Juliet Ransom, The Square Wrestling Academy
Note:
To view the brackets, go to https://www.trackwrestling.com/opentournaments/MainFrame.jsp?newSession=false&TIM=1552360657791&pageName=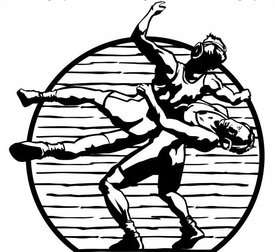 Print Friendly Version