YOUTH WRESTLING: TIOGA COUNTY QUALIFIES DOZENS FOR NYWAY STATE CHAMPIONSHIPS
(2019-03-08)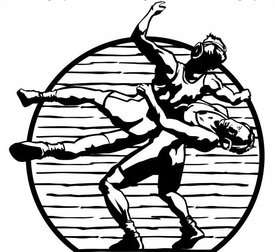 Tioga County Sports Report
BROCKPORT, N.Y. ― Numerous youth wrestlers from Tioga County will be among the 1,600-plus grapplers competing in the 2019 NYWAY State Championships Saturday at The College at Brockport.
Following is a list of local competitors who have qualified. The top four finishers in each weight class in each division are eligible to compete. However, not all of them have chosen to participate in the tournament.
Exceptions to the top four rule: All wrestlers with three varsity matches (forfeits do not count) automatically qualify for the NYWAY championships, but were encouraged to participate in the regional qualifiers. Seventh- and 8th-graders who were varsity wrestlers were exempt from the regionals if they are wrestling in Division 10. The top six place finishers at the NYSPHSAA state championships, regardless of grade, are required to compete in Division 10.
In the Girls division, G1 are girls born from 2011-13, G2 is 2008-2010, G3 is 2005-2007 and G4 is 2000-2004
In the Open division, D1 is boys and girls born in 2013, D2 is 2012, D3 is 2011, D4 is 2010, D5 is 2009, D6 is 2008, D7 is 2007, D8 is 2006, D9 is 2005 and D10 is 2000-20004.
Wrestling on Saturday begins with Session 1 from 8 a.m. to noon in D1, D2, D3, G1, G2 and G3. Session 2 runs from 2-7 p.m. and includes D4, D5, D6. On Sunday, Session 1 is held from 8 a.m. to noon and includes D7, D8, & G4. Session 2 goes from 2-7 p.m. and includes D9 and D10.
GIRLS
Bombsquad Wrestling Club
RaeAnn Craft — G2
Alexandra Streeter — G4
Independent Wrestling Club
Tayah Beach — G2
Owego Youth Wrestling
Isabel Vough — G1, 57 pounds
Tioga Tigers 3-Style
Taylor Sindoni — G1
Sophia Young — G1
Serenity Babcock — G2
Amelia Toomey — G2
Natalie Young — G3
OPEN
Bombsquad Wrestling Club
RaeAnn Craft — D6, 83
Jayden Duncanson — 78
Ousmane Duncanson — 120
Independent Wrestling Club
Owen Beach — D4, 93
Tayah Beach — D6, 112
Devin Beach — D10, 152
Newark Valley Wrestling
Cael Daly
Michaela Daly
Logan Woodin
Cadin Creeley
Cooper Davis
Cameron Wheeland
Owego Youth Wrestling
Joseph Monell — D2, 41
Carson Desmond — D2, 54
Lucas Stephens — D3, 50
Landon Boccasini — D4, 63
Trevor Monell — D5, 102
Cadin Hannum — D6, 134
Collin Monell — D7, 96
S-VE Youth Association
James Howey
Damien Zavaski
Anthony Speer
John Michael Fanning
Caden Ruben
Shane Neal
Tioga Tigers 3-Style
Maddox Hall — D1, 38
Hunter Nornhold — D1, 41
Parker Jackson — D3, 50
Liamm Comstock — D3, 61
Serenity Babcock — D4, 86
Amelia Toomey — D5, 94
Logan Bellis — D7, 70
Jake Browne — D7, 96
Brennan Sindoni — D7, 110
Levi Bellis — D8, 99
Conlan Taylor — D8, 145
Austin Babcock — D8, 170
Zachary Kotsubka — D9, 81
John Woodcock — D9, 120
Waverly Wrestling Club
Mason Phillips — D1, 38
Bryce Stanton — D1, 41
Eli Keeney — D2, 50
Roark Ward — D2, 54
Brayden Bowman — D2, 68
Jax Myers — D3, 76
Isaac Peppard — D4, 50
Maddex Presher — D4, 59
Avery Bowman — D4, 63
Malakaih Pittman — D4, 71
Jeremy Cleveland — D4, 71
Carter Stanton — D6, 70
Rhylee Stotler — D5, 58
Todd LaForest — D5, 66
Jase Stark
Leiland Stark
Derek Thorp
Nico Rae
Joey Mack
Unaffiliated
Zachary Hammond (S-VE) — D10, 170
John Hammond (S-VE) — D10, Heavyweight
Ethan Stotler (Waverly) — D10, 160
Editor's note — The information above is in response to requests placed on Facebook.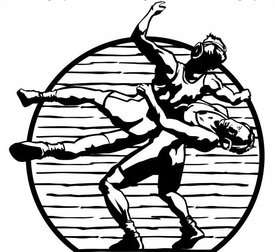 Print Friendly Version