ON TAP TODAY: NY STATE WRESTLING CHAMPIONSHIPS TAKE CENTER STAGE
(2019-02-22)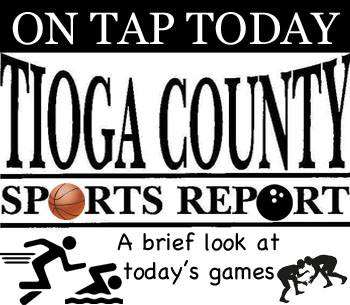 Tioga County Sports Report
TIOGA COUNTY - State wrestling takes center stage today as eight Tioga County wrestlers take the mat in the NYSPHSAA Division II Wrestling Championships.
Also on the docket are the Section IV boys basketball playoffs.
WRESTLING
Division II championships at Albany, 9:30 a.m.:
Newark Valley's Trentyn Rupert, a Division I placer last year, is the first seed at 285 pounds, Owego's Cam Bundy is No. 7 at 170, SVEC's Dell Davis is No. 8 at 195, and the Eagles' Mark Mullen is unseeded at 182.
Tioga is returning four state place-winners.
Three-time qualifier and two-time placer John Worthing is the second seed at 138 and two-time placer Austin Lamb is the three seed at 145. Brady Worthing (132), a runner-up last year, and heavyweight Stephen Taylor are both seeded fourth.
Wrestling starts at 10 a.m. at the Times Union Center, following the opening ceremonies.
BOYS BASKETBALL
Class B quarterfinals

8-Dryden (8-10) at 1-Owego (16-3), 6 p.m.: Senior guards Kobe Bogart and Christian Sage lead the Indians, who are coming off a tough loss to Seton Catholic in the STAC title game. The Purple Lions are attempting to snap a four-game losing streak.
GIRLS BASKETBALL
Class C quarterfinals
5-Newark Valley (16-3) at 4-Bainbridge-Guilford (17-2), 6 p.m.: Mackenna Nechwedowich registered a double-double to lead the Cardinals to a 66-46 victory over Walton in the first round. B-G crushed Oxford, 76-38.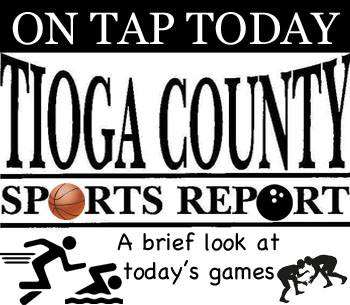 Print Friendly Version