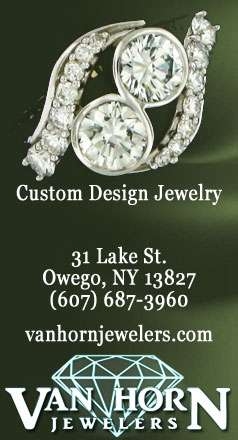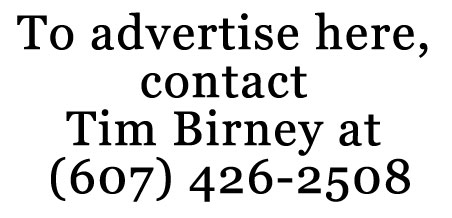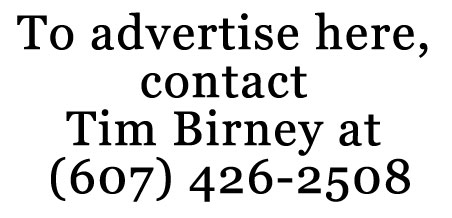 SECTION IV WRESTLING: OWEGO'S CAM BUNDY CLAIMS 170-POUND TITLE (2019-02-09)


BY TIM TAYLOR
Tioga County Sports Report
WINDSOR, N.Y. — If Owego's Cam Bundy had any doubters, he should have silenced them at the Section IV Division II Wrestling Championships here Saturday night.

The Indian sophomore set the stage early in the 170-pound title match and went on to defeat BGAH's Austin Eggleston, 9-2.
Bundy scored takedown and two-point near fall early in the bout and forced Eggleston to play catch-up. The Bears standout would cut his deficit in half with a second-period reversal, but Bundy upped his lead to 5-2 with a quick escape in the third period.

From there, the two would jostle back and forth then, as the bout dwindled down to its final seconds Eggleston attempted a throw, but misfired and went to his back on the mat. Buddy pounced on him and picked up two more near fall points to produce the seven-point margin of victory.

"That was an awesome win for Cam," Owego head coach Nick Rodgers said. "He came in there. He was ready to go. We had a good game plan and he executed it perfectly."

Bundy battled past Chenango Valley's Nate Aylward, 5-3, in the morning semifinals while Eggleston made quick work of Moravia's Joe Shoemaker with a 33-second fall.

Five other Owego wrestlers made the ascent onto the podium, earning one third-place and four fourth-place finishes.

Matt Laubach took third at 99 pounds, edging Tioga's Caden Bellis, 6-5, in the consolation finals. The freshman bounced back from a first-period fall against top-seeded Joey Florence of BGAH in the semis to pin Kaad'n Wakefield of Greene / Oxford in the consolation semis.

Older brother Andrew capped his high school career with a fourth-place showing at 132. The sixth seed, he had to win three bouts to reach the third-place match. Laubach pinned G / O's Deekon Hitt in 4:09, posted a 16-0 technical fall over Norwich's Izaiah Caballero, then decked Dryden's Sam Dow in 4:18 to reach the consi finals. There he fell to second-seeded Zach Harrington of Sidney, 5-0.

Two other Owego seniors also placed fourth.

Avery Middendorf (126) lost by fall to Tioga's David MacWhinnie in 2:08 in the consi finals. He fell to top-seeded Chandler Merwin of Walton / Delhi by fall in 1:27 in the finals, then defeated Whitney Point's Brennan Roe in the consi semis.

James Bundy (182) opened the day with a pin over Marathon's Tryston Morris in 1:47, nipped Waverly's Gage Tdesco by a 4-3 score, then edged W / D's Kaiden Vernold, 1-0. He lost to third-seeded Brandon Butler of Windsor, 13-2, in the consolation finals.

Tyler Benjamin (195) was the Indians' other place-winner, also placing fourth. He lost to top-seeded Noah Kennedy in the semis by pin in 2:48, but rebounded with a 6-2 decision over Edison's Brandon Snyder. In the third-place bout, he lost to Susquehanna Valley's Trevor Frable by pin in 1:59.

Austin Culver (152) downed Dryden's Braedon Libbey in overtime, 4-2, and Waverly's Austin Kimble with a 10-2 major decision before being eliminated Reed Scott by fall in 4:42.

Zach Miner (145) lost to BGAH's Brady Buttice, 8-2, and Kaden Russell (160) fell to Whitney Point's Killian Prentice by pin in 4:46.

"I think every single one of our kids wrestled pretty much to their potential," Rodgers said. "We had five other place-winners. All of them wrestled in the third and fourth match, which is pretty impressive. We had few that came up short but they had pretty tough weights, but everybody wrestled well. Everybody had a few wins and had a great weekend."
 
Owego placed sixth out of the 25 teams competing with 106.5 points. Tioga won the team title for the third straight year, scoring 218 points. Windsor was second with 162.5 and Norwich was third at 158.5.

——————

IN PHOTO 1: Owego's Cam Bundy (top). … PHOTOS BY TIM TAYLOR.





Print Friendly Version
You've asked about helping ...
here's your chance. Click HERE