ON TAP TODAY: SECTION IV WRESTLING TAKES CENTER STAGE
(2019-02-08)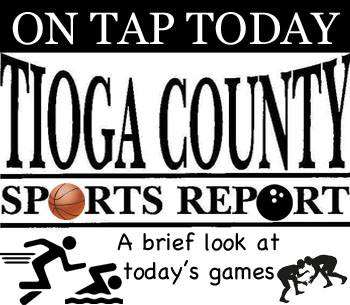 Tioga County Sports Report
TIOGA COUNTY - The Section IV Division II Wrestling Championships take center stage today.
WRESTLING
Section IV Division II championships at Windsor, 5 p.m:
Owego's Cam Bundy, SVEC's Mark Mullen, Newark Valley's Trentyn Rupert, and the Tioga trio of Brady and John Worthing and Austin Lamb are seeded to win their respective weight classes.
Several other Tioga County grapplers are seeded to place in the top six.
Tioga is the two-time defending team champion.
BOYS BOWLING
Section IV class championships at Vestal (Midway Lanes), 3 p.m:
Owego and Waverly compete in Class B while Candor, Newark Valley and Tioga compete in Class C.
Owego's Qwinten Adams, NV's Alex Umiker and Kyle Pratt, Tioga's Kolton Pond and Jason Sherman, and Waverly's Zach Vanderpool and Derrick Canfield are Tioga County's best bets for medals.
BOYS BASKETBALLMoravia at S-VE, 6 p.m. JV start.
GIRLS BASKETBALL
S-VE at Moravia, 5:30 p.m. JV start.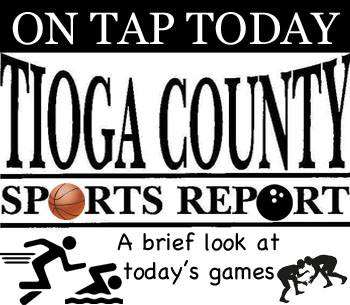 Print Friendly Version